Hello everyone! This is plat hostel keikyu asakusa karin.
We recommend that you read this article after taking a look our previous blog on Asakusa Kimono rental『Kimono rental shop Aiwafuku』(https://plat-hostel-keikyu.com/en/2021/06/kimono-rentals-aiwafuku.html)
We have started to sell the plan for the collaboration "plat hostel keikyu asakusa karin" and "Kimono rental shop Aiwafuku" that we announced in our blog.
If you book our hostel,your accomodation and rental/dressing are included in the package,making it easy and affordable!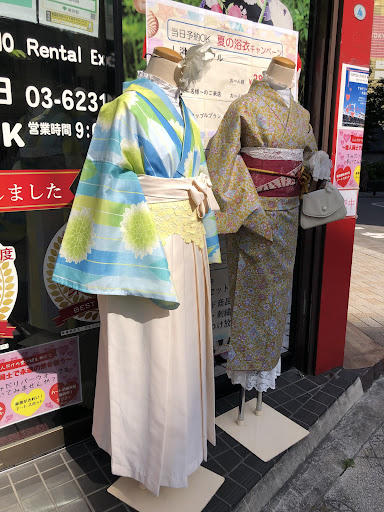 The following two plans are now available ↓↓↓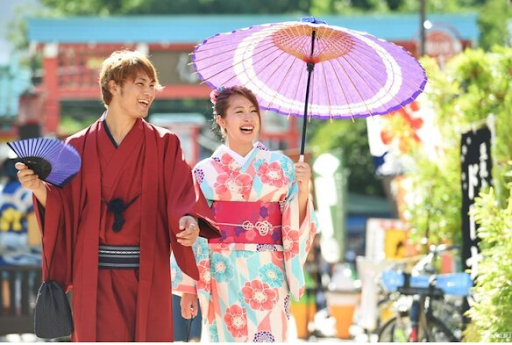 【Male and Female couples only】accommodation plan with rental pair Kimono
Asakusa is one of the most popular sightseeing spots in Tokyo with its old-fashioned streets and temples. It would be wonderful for a couple to go for a walk in the streets of Asakusa wearing kimonos and take pictures. Here's a plan for those couples!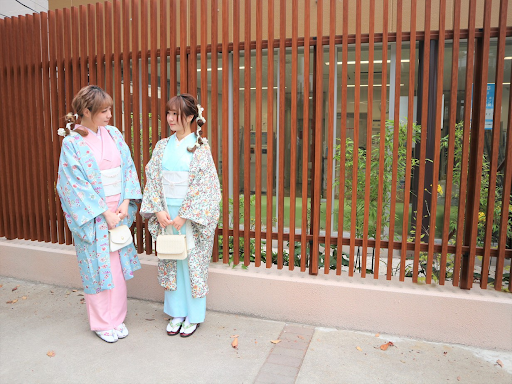 【Strolling in Asakusa with friends in Kimono】accommodation plan with rental pair Kimono
In Asakusa, There are many spots where you can play traditional games such as target shooting and ring toss, and where you can enjoy eating and walking with friends. Why not enhance the atmosphere with a kimono?
---Dateles of the plan---
Both plans are limited to one night.Kimono rental for two people.
It's all here, so feel free to come empty-handed.
・Rental products (kimono, half-width obi, obijime, undershirt, Japanese bag, tabi, zori)
・Kimono dressing
・Hair set and hair ornaments by professional beautician (women only)
・Luggage storage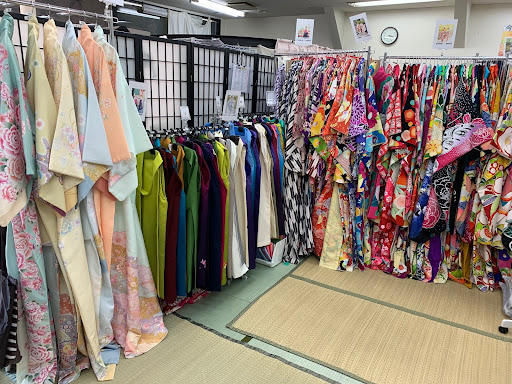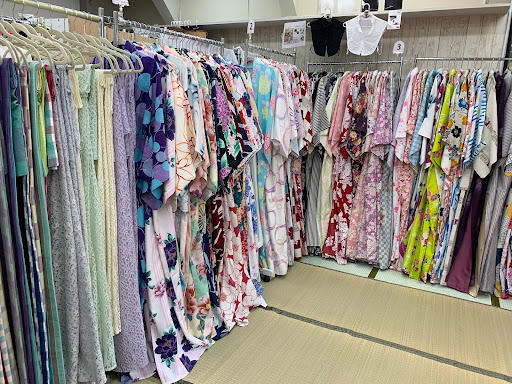 In addition to kimonos, there are many accessories, bags, and obis to choose from.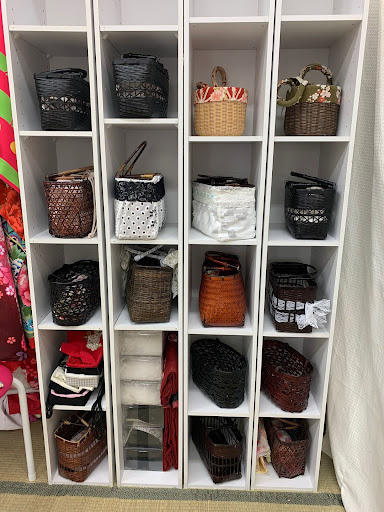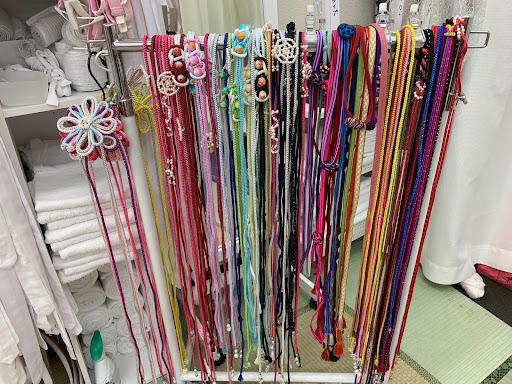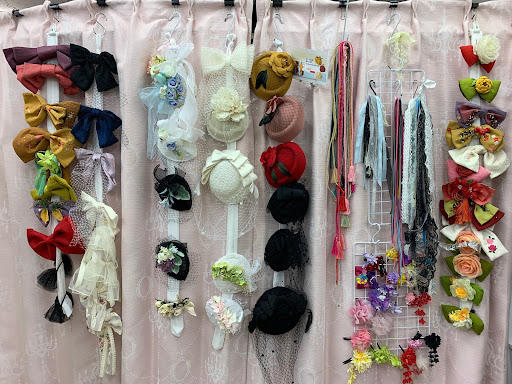 ※Please let us know following in advance.
・【The date】and【time】you would experience the program.
・A phone number that we can reach you on the day of the event.
More information will be provided after you make a reservation.
※If you would like to use any options, please add and pay for them directly at the store on the day of your visit.
★Introduction to popular kimono plans!!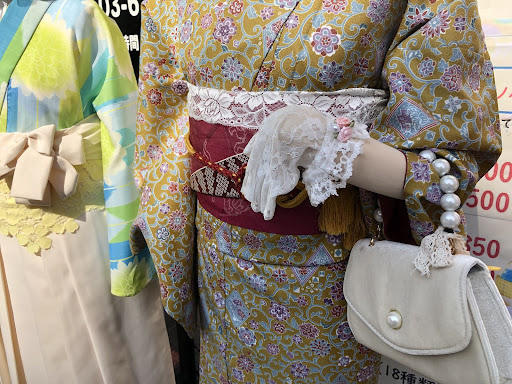 Taisho Roman Set
Taisho-roman style kimonos are all the rage! You can enjoy a cute blend of Japanese and Western style in the basic coordination!
Hat (ceremonial hat or beret) - Lace collar - Lace gloves - Obiage (lace stole)
Antique obijime - Elegant bags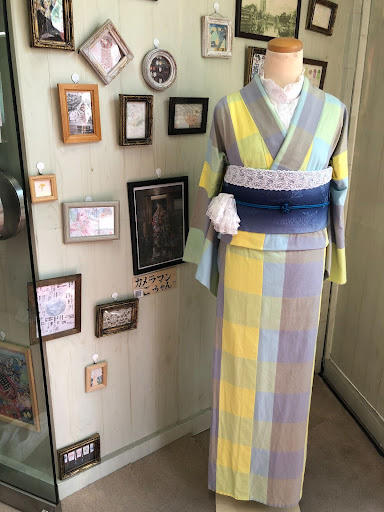 Ise Cotton Plan
Simple checkered pattern, soft and comfortable cotton fabric, this is a special kimono recommended for the spring and fall seasons!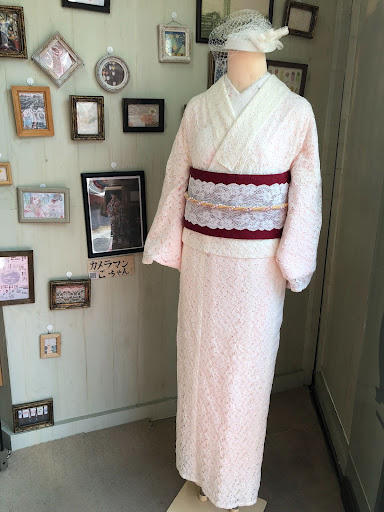 Lace Yukata
Recommended for this summer!
The lace material is breathable and looks cool, so you can spend the summer comfortably. The lace material is breathable and cool looking, making it a comfortable way to spend the summer. You can also enjoy original coordination that takes advantage of the transparent feel of the lace yukata!
---Room types available for accommodation---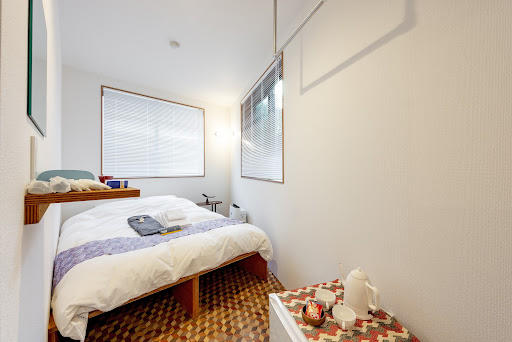 Deluxe double room(privates shower and toilet )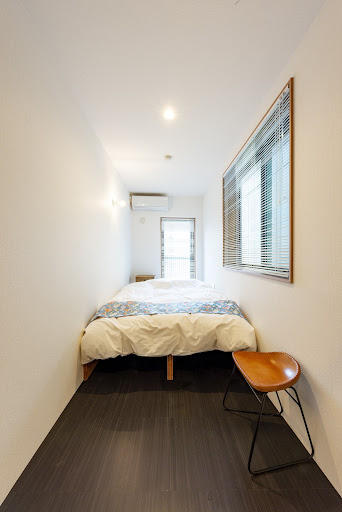 Standard double room(shared shower and toilet )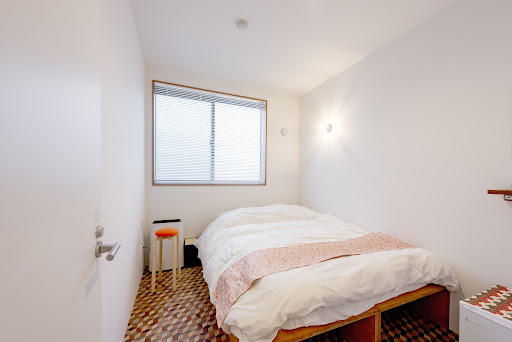 Small double room(shared shower and toilet )
For reservations, please visit our website or call us.
If you have any questions, please feel free to contact us.
We are looking forward to serving you!
Stores
Asakusa Aiwafuku #3
Address: 1-11-1 Hanagawado, Taito-ku, Tokyo 111-0033
Phone: 03-6231-7232
Business hours: 9:00-18:00 (open until 20:00 until August 2021)
Access: 2 minutes walk from Tokyo Metro Ginza Line Asakusa Station, Exit 5 to the right.
     Tobu Skytree Line Asakusa Station, North Exit, 0 minute walk
     Toei Asakusa Line Asakusa Station, 4 minutes walk from Exit A5 to the left
     Tsukuba Express Asakusa station 8 min. walk
Website:https://aiwafuku.com
Instagram:https://www.instagram.com/aiwafuku
【plat hostel keikyu asakusa karin】
hostel details and booking from here: https://plat-hostel-keikyu.com/en/hostel/asakusa-karin/
Instagram:https://www.instagram.com/asakusa_karin/?hl=ja
Facebook:https://www.facebook.com/plat-hostel-keikyu-370685283519070/
For customers considering long-term stay:
https://plat-hostel-keikyu.com/campaign/monthly/