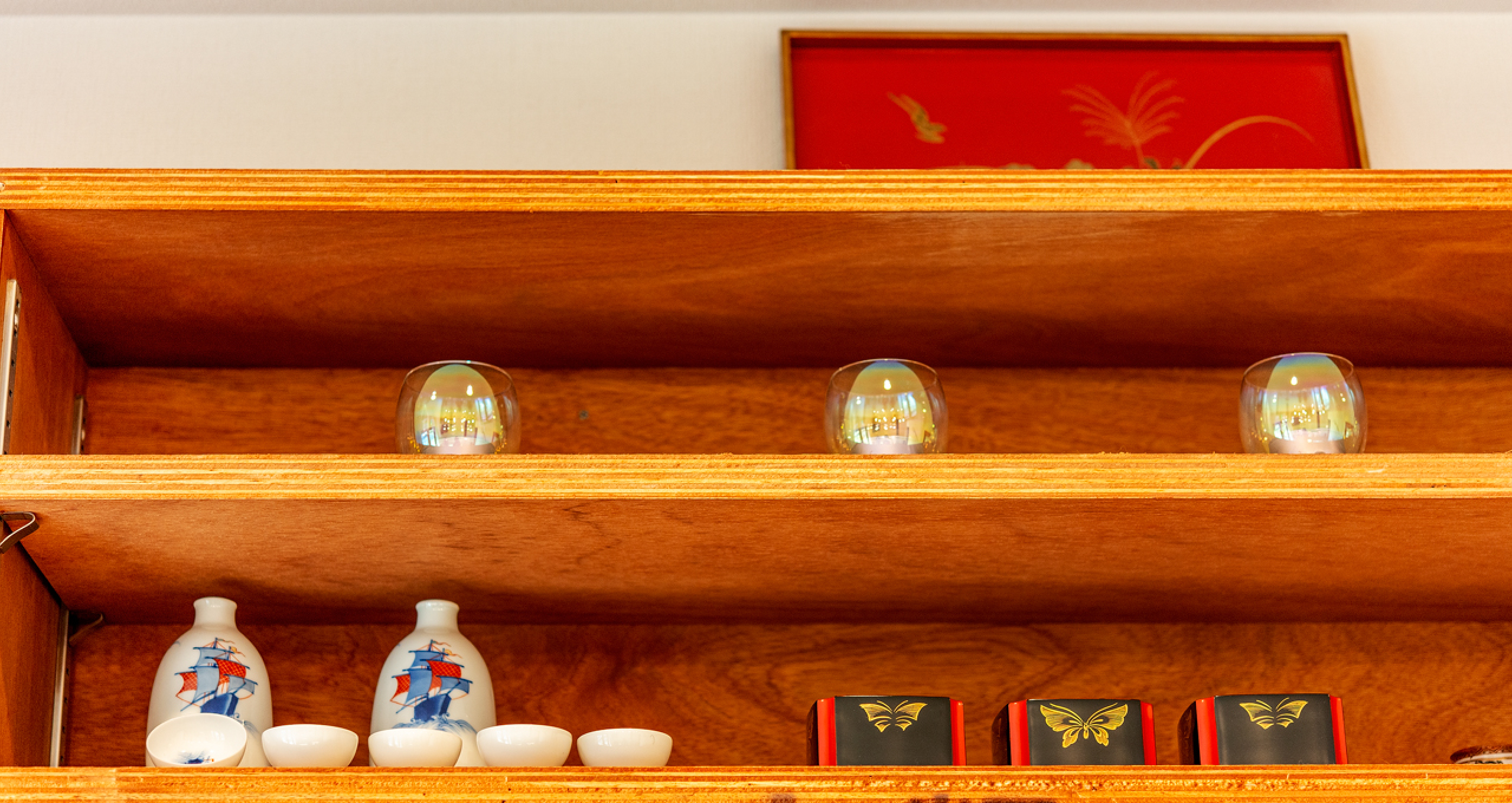 Frequently Asked Questions Q&A
Q1.
Is it possible to leave my luggage at the hostel before checking in / after checking out?
We are happy to keep your luggage before checking in / after checking out so you can enjoy sightseeing without carrying your bags around. The cost is 200 JPY per item.
Q2.
Do you have a washing machine?
We have washing machines in all of our hostels which our guests can use for a small fee.
Q3.
Is it possible to send a package to the hostel's address by mail?
Please specify your check in date as the delivery date and write the name of the person who made the reservation clearly. Please note that if the sum of the package's length, width, and height totals or surpasses 80 cm we will ask for 200 JPY per item per day to keep it, like a piece of luggage.
Q4.
Do you charge for cancellation?
・Our basic cancellation policy is:
Cancellation 2 days before check in or earlier: free of charge Cancellation on the day before or day of check in: the first night charge
No show: the entire amount of your stay charge
Make sure to cancel or amend your reservation as soon as possible.
However, please note that the cancellation policy may vary according to the plan you booked. Please check your reservation.
Q5.
Do you have non-smoking rooms?
All the plat hostel keikyu properties are entirely non-smoking. We have designated smoking areas in each hostel so please use those should you wish to smoke.
Q6.
Can I invite a friend over who is not staying at the hostel?
It is possible to invite visitors over. However, only staying guests are allowed to enter the rooms. Please meet your visitors at the first floor in the vicinity of the front desk.
Q7.
Do you have a kitchen and a fridge?
We have a kitchen and a fridge for our guests at all our hostels, so feel free to use them.
Q8.
Are amenities included?
We offer shampoo, conditioner and body soap free of charge.
Additionally we have other amenities for rental/sale. Feel free to ask the staff should you need some.
- Bath towel 200 JPY
- Face towel 100 JPY
- Toothbrush set 100 JPY
- Razor 100 JPY
- Skincare set from 250 JPY
- Slippers 100 JPY
- Night gown 300 JPY
Q9.
Can children stay at your hostel?
We are happy to welcome kids staying in the private rooms of our hostels. Children 4 years old and younger can share a bed with their parents free of charge. 5 year-olds and older will need their own bed, charged the same price as adults.
Please note that we do not allow guests younger than 18 years old to stay in the dormitories.
Q10.
Can I bring pets with me?
We are sorry but we do not allow pets inside our hostels.
Q11.
There's no availability for the room I want to stay at. Do you keep a cancellation waiting list?
We do not keep cancellation waiting lists at the moment.
Q12.
Do you accept group reservations?
A12.
Yes, in some hostels we do.
Please inquire via email using the "Contact us" form.
Q13.
What sort of guests stay at your hostel?
A13.
Please refer to the graph below.
50% of our guests are Japanese, 30% are Asian, 20% are European, and 10% are from other areas of the world. Our guests are mainly in their 20s and 30s but we have guests of all ages. The ratio of male to female guests is 50:50.
■ Guests' nationalities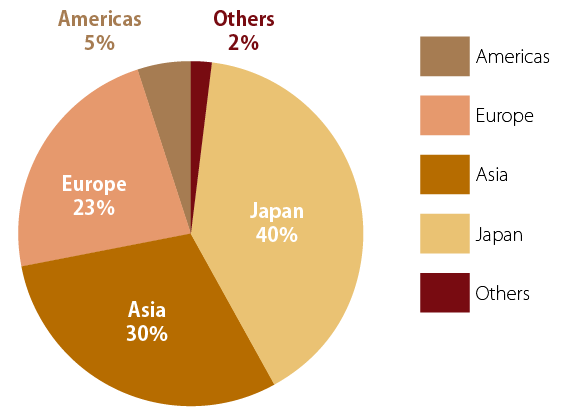 ■ Guests' age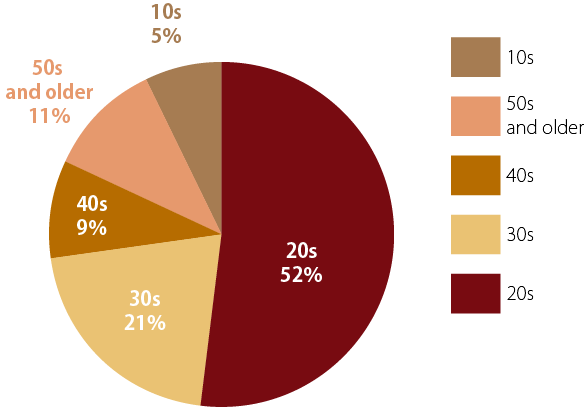 ■ Guests' gender