Turkish restaurant "Zakuro" in Nippori
Hello. This is plat hostel keikyu minowa forest.
I took a walk near Nippori station the other day.When I was walking "Yanaka Ginza" the shopping street in front of Nippori Station, I found a curious shop, so I would like to introduce that shop today!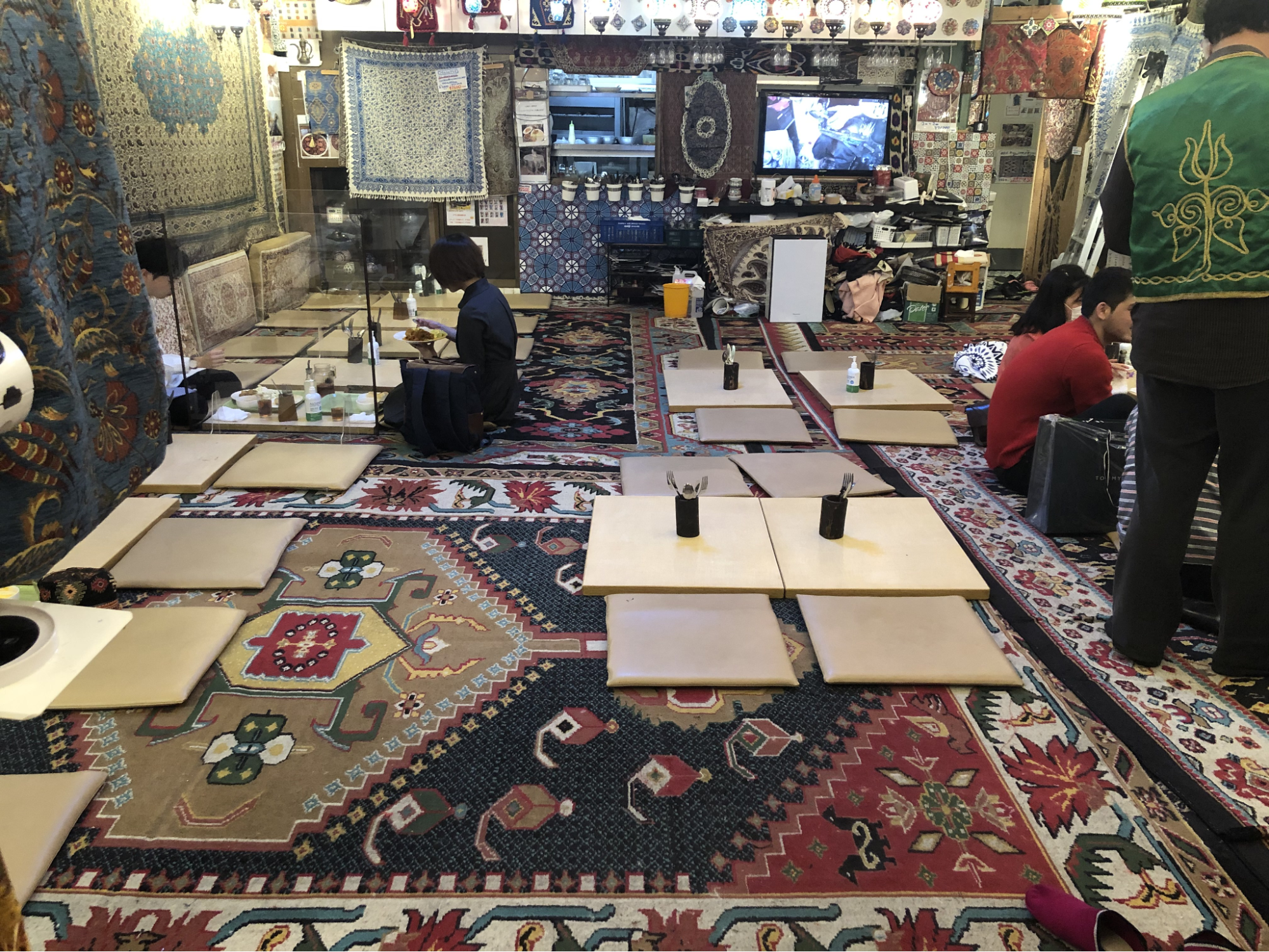 Introducing this time is "Restaurant Zakuro". It is a restaurant with a rich variety of where you can eat Turkish, Iranian and Uzbek cuisine.
As soon as you go inside, a Turkish clerk who is with full of energy will serve you lol
The interior looks like this. It is a Turkish style. Sit on the floor and there is no table.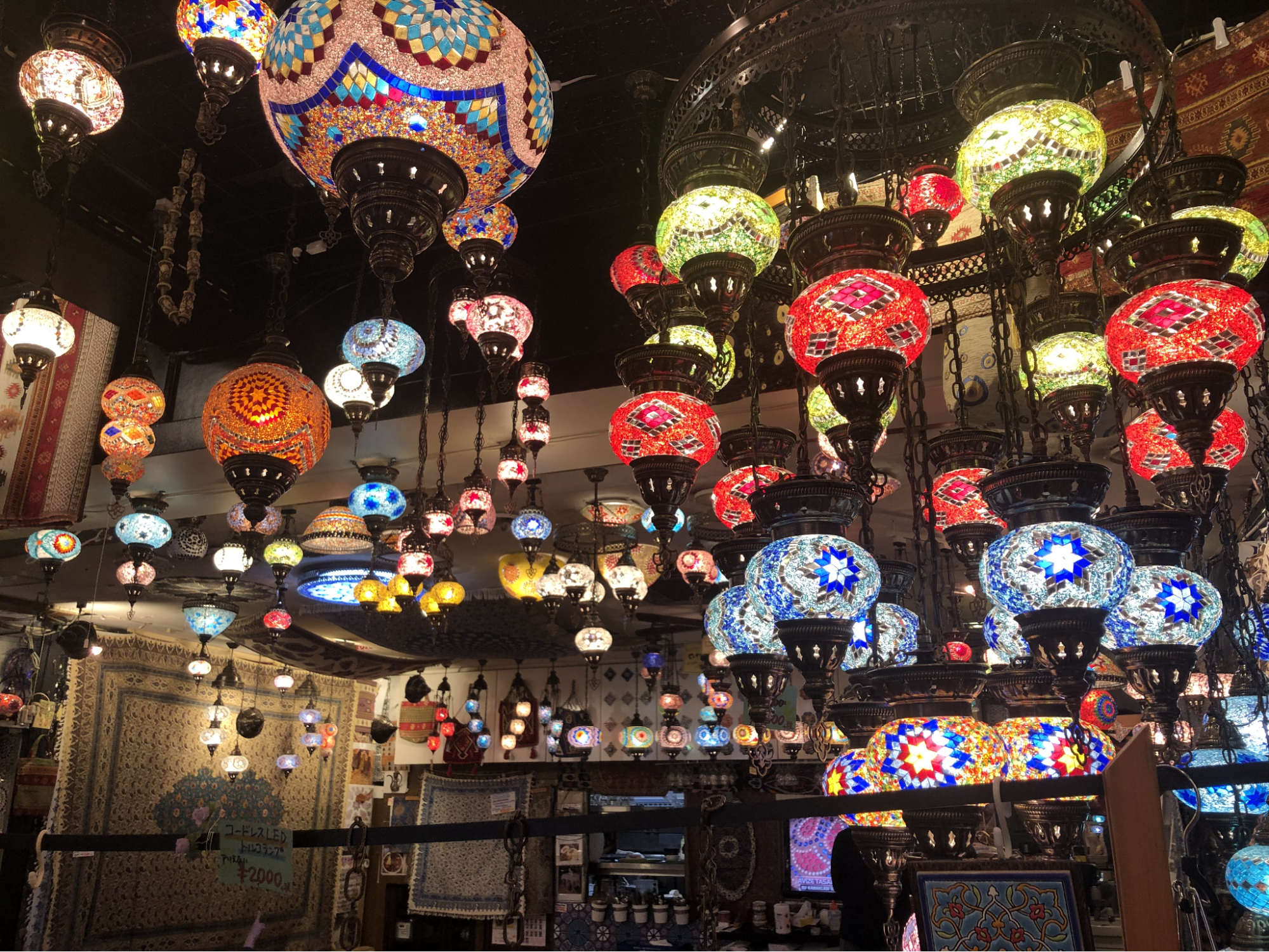 There are a lot of Turkish lamps hanging on the ceiling and it is really beautiful! I took a lot of pictures without thinking.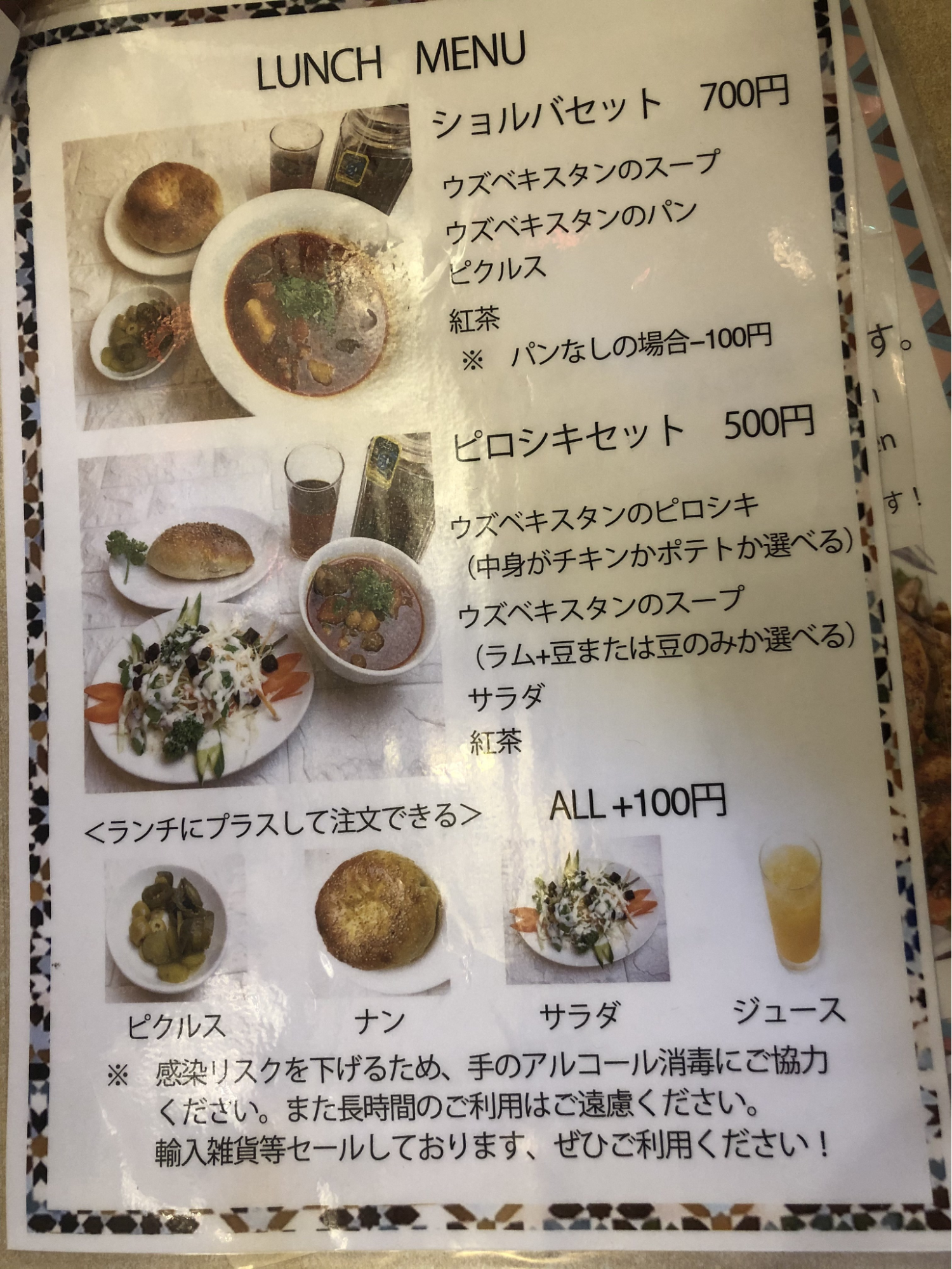 Here is the lunch menu. Lunch is cheap, but at dinner you can order a variety of dish such as kebabs. It seems that a belly dance show is also being held from 8 pm! (Unfortunately, it is currently stopped due to the influence of the coronavirus.)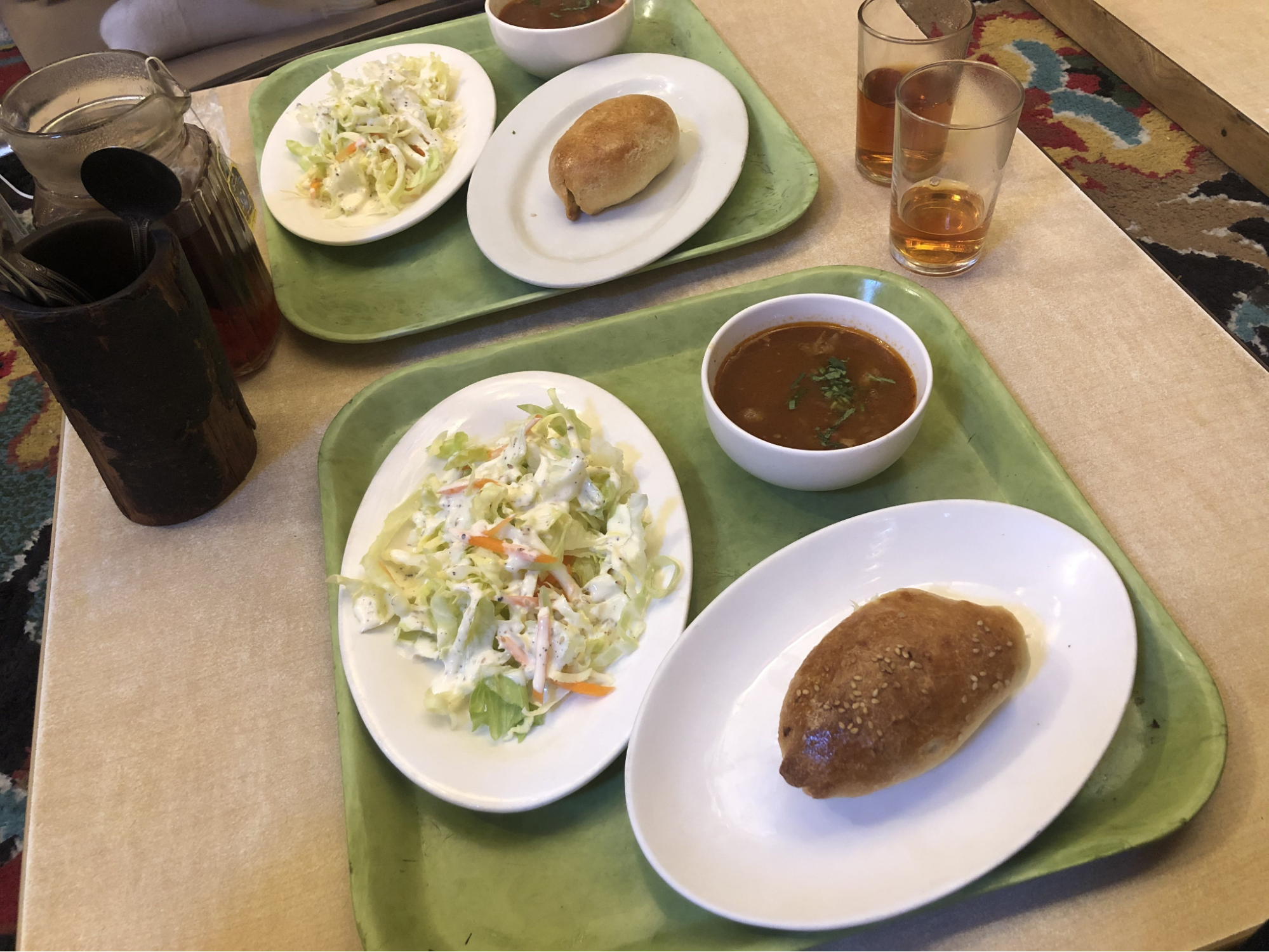 I ordered a piroshki set. It comes with Piroshki, soup, salad and tea. You can choose a piroshki flavor from two, potato or chicken. I chose the potato flavor, and it was very delicious with a lot of potatoes inside! Uzbek soup contained lamb with bone and chickpeas. It had a mysterious flavor, tasted like beef stew but also like a curry, it was delicious anyway. I got hooked on this taste. 500 yen is a good deal with this volume with plenty of salad and tea, isn't it?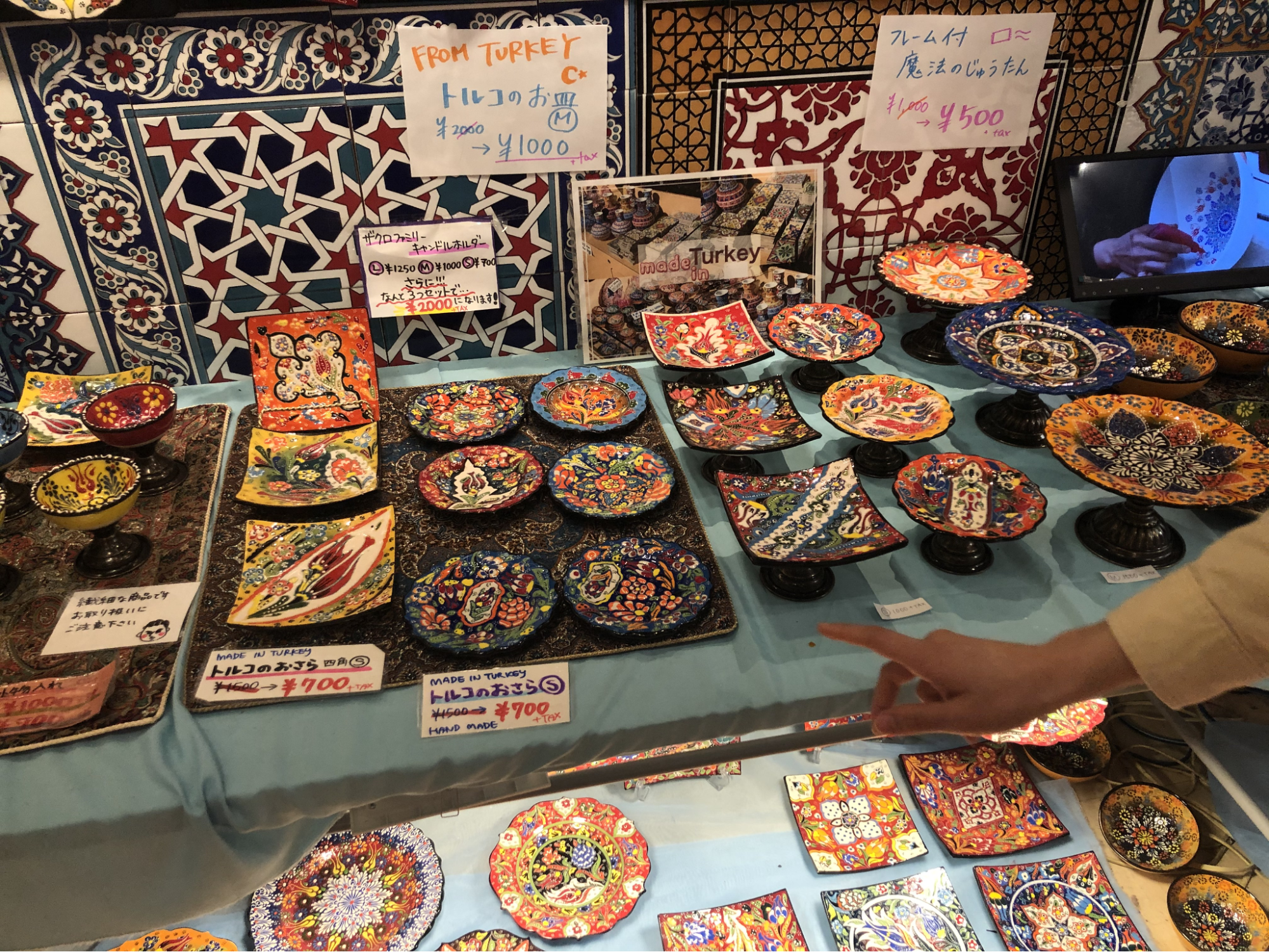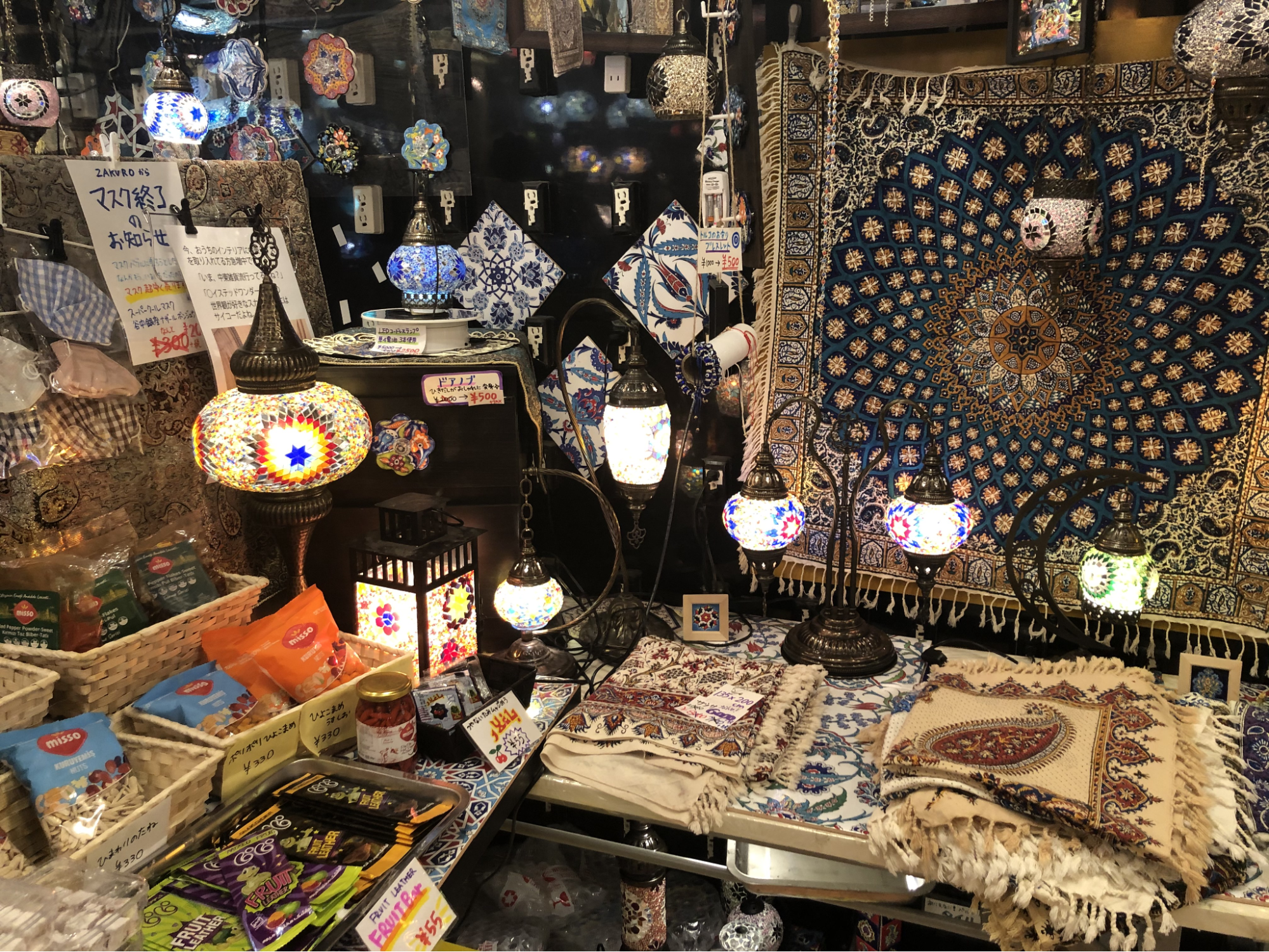 There was also a sales space in the same building, where various items are sold, such as Turkish lamps, carpets, plates and pouches! All are very fashionable with unique patterns. When I visited the store, they were on sale and most of the items were sold at half price!
It seems that the shop is famous for its friendly staff, but also the lunch menu was delicious, reasonably priced and very satisfying! When you visit near Nippori, please come visit there!
"restaurant Zakuro"
Studio Yanaka 1st floor, 3-13-2, Nisi-Nippori, Arakawa-ku, Tokyo-to
Other shops in "Yanaka Ginza" have been introduced in past blogs.
"Cafe a la papa" on Yanaka-Ginza street
"Yaki Karinto Honpo" in Yanaka-Ginza street!
https://plat-hostel-keikyu.com/2020/07/post-36.html
Yanaka Ginza Street "Yanaka Sippoya"
https://plat-hostel-keikyu.com/2020/06/plat-hostel-minowa-forest-1.html
【plat hostel keikyu minowa forest】
hostel details and booking from here:https://plat-hostel-keikyu.com/en/hostel/minowa-forest/
Instagram:https://www.instagram.com/minowa_forest/?hl=ja
Facebook:https://www.facebook.com/plat-hostel-keikyu-370685283519070/
For customers considering long-term stay: https://plat-hostel-keikyu.com/campaign/monthly/