plat hostel keikyu asakusa karin ~Retro Footbath Cafe in Ueno~
Hello!
This is plat hostel keikyu asakusa karin.
The summer season is officially here and it' s getting hotter and hotter everyday, but how are you doing?
A few days ago, one of our staff went to a footbath cafe in Ueno.
The retro atmosphere and service were very good, so today we would like to introduce this place to you all!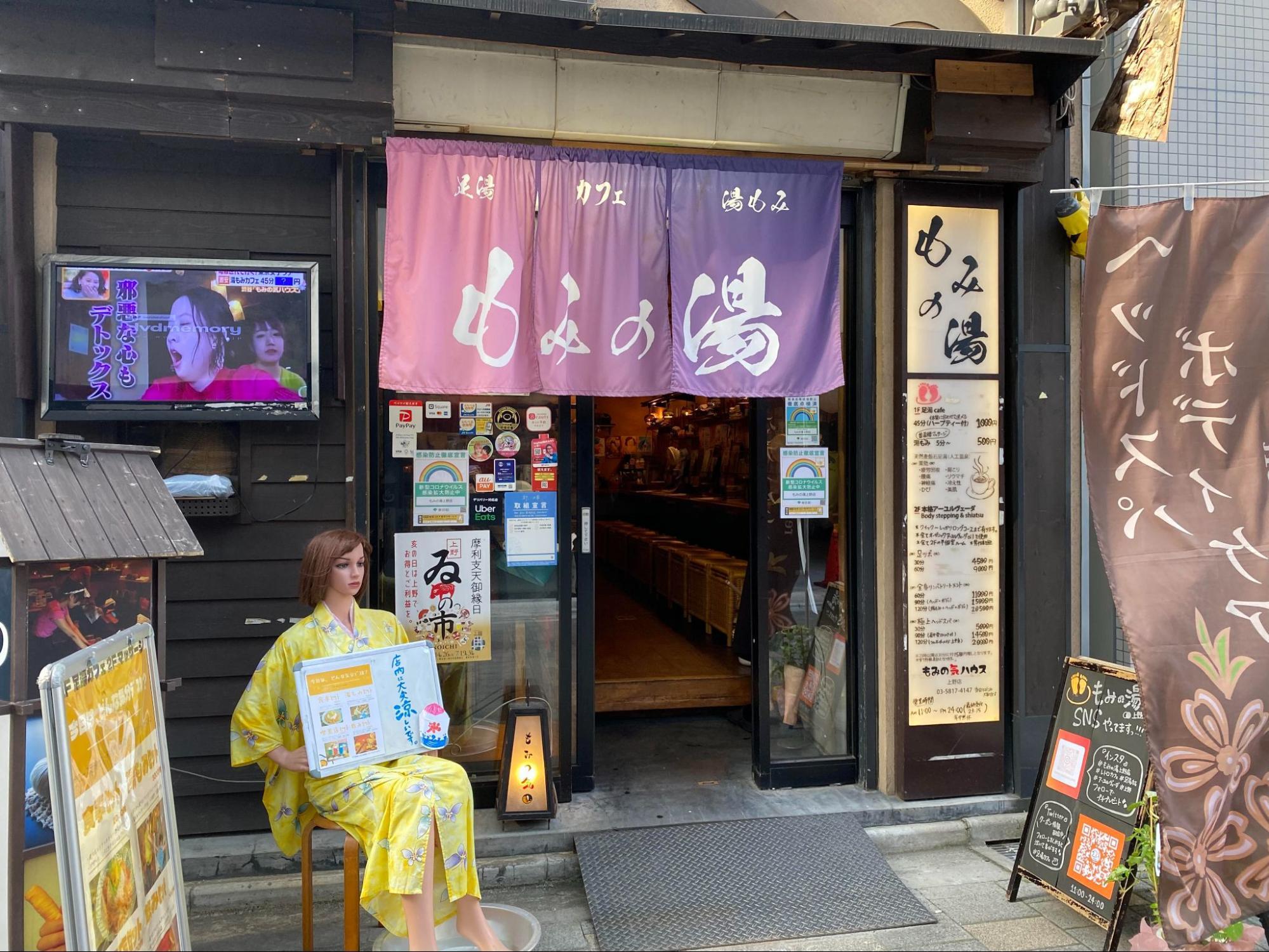 Here's a look at the store!
The store is located very close to Ameyoko (a well known street in Tokyo) in Ueno, and it's an easy 3-minute walk from Ueno-Hirokoji station on the Tokyo Metro Ginza line.
From Asakusa station, which is the closest station to our hostel, it's only 4 stops on the Ginza line to Ueno-Hirokoji station, so we recommend it for its easy access!
Let's get right into the store!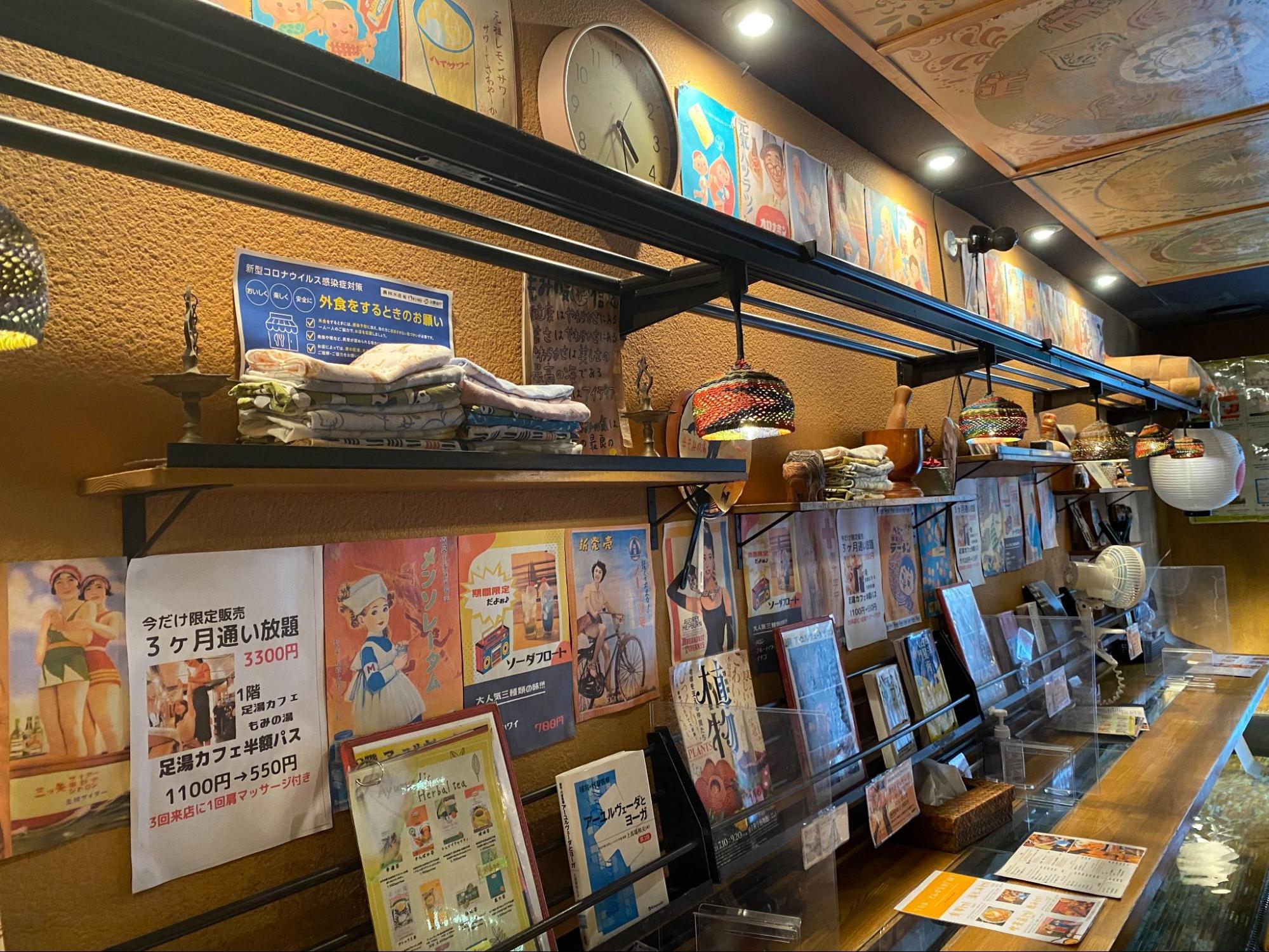 The interior of the cafe has this retro atmosphere that is very relaxing.
It's counter style, where you can sit on the couch and enjoy your tea or meal while enjoying the footbath!
Here is the menu.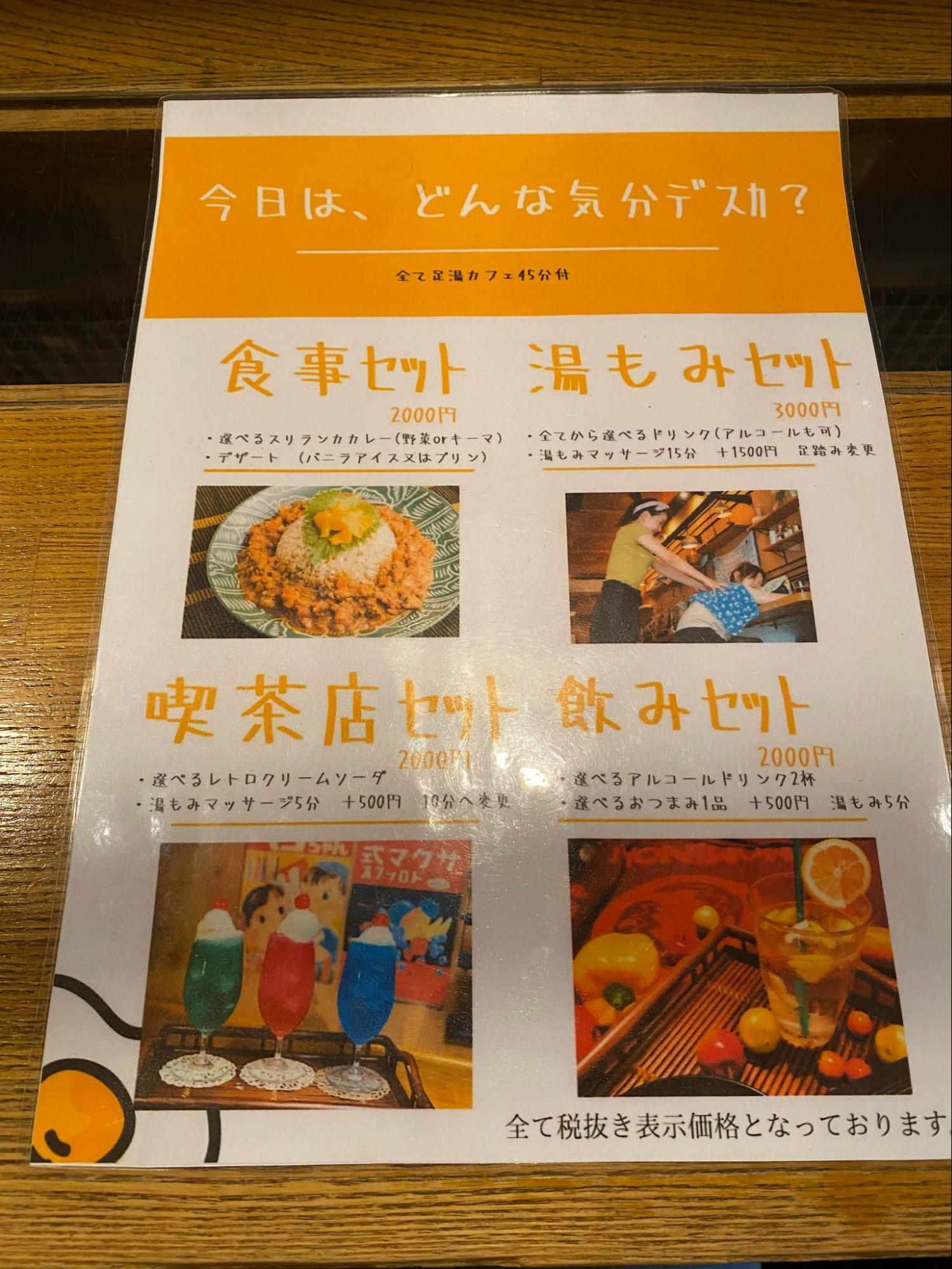 It was hard to choose between the restaurant's signature curry and a set that included a massage by the staff.
There was quite a variety of drinks too!
I ordered a melon soda from the cafe menu, and got to experience the yumomi massage.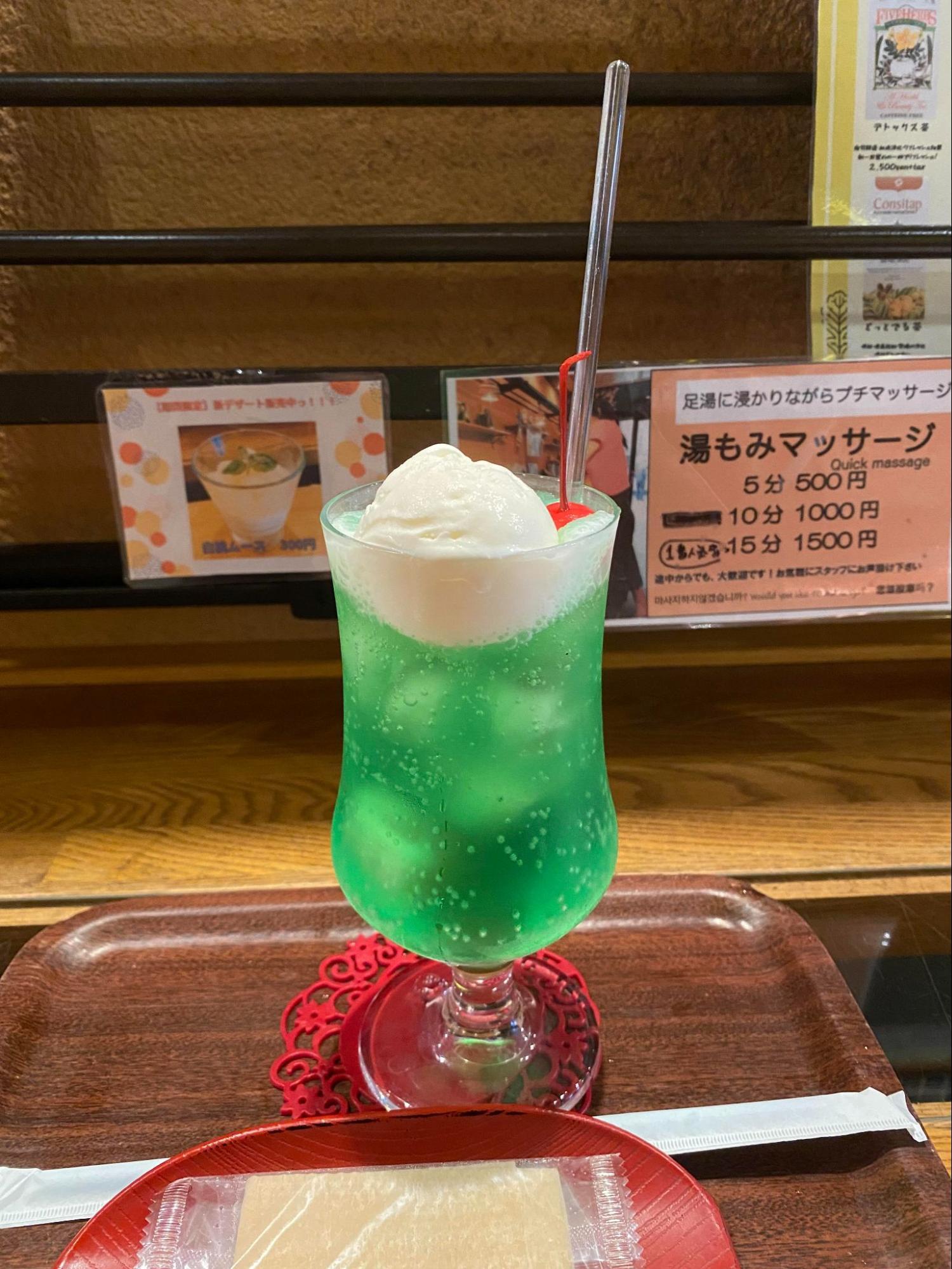 I haven't had a melon soda in a long time, but it was so delicious and perfect for summer!
Also, the yumomi massage felt really good and I would definitely recommend it!
Even though it only takes 10 minutes, you can have your shoulders, shoulder blades, lower back, neck, head, etc. relaxed.
The store is well ventilated and disinfected, and the seats are separated by partitions, so there are plenty of infection control measures in place.
It seems to be relatively empty on weekdays, so if you're looking for a relaxing time, try to visit on weekdays!
The first floor is a footbath cafe like the one we introduced today, but the second floor is an Ayurveda salon where you can get a real massage.
We' d love to try this out next time!
It' s still hot and humid here, so be sure to drink plenty of water when you go out.
If you go to the Ueno area, try to cool off inside the Footbath Cafe!
"Momi no ki House Ueno"
https://www.mominokihouse.jp/ueno1.html
Address: 4-5-2 Ueno, Taito-ku, Tokyo
Business hours: 11:00-24:00
Access: 4 minutes walk from JR Ueno Station. 3 minutes walk from JR Okachimachi Station.
Phone number: 03-5817-4147
【plat hostel keikyu asakusa karin】
hostel details and booking from here: https://plat-hostel-keikyu.com/en/hostel/asakusa-karin/
Instagram: https://www.instagram.com/asakusa_karin/?hl=ja
Facebook: https://www.facebook.com/plat-hostel-keikyu-370685283519070/
For customers considering long-term stay: https://plat-hostel-keikyu.com/campaign/monthly/