Hello.
This is plat hostel keikyu minowa forest!
The first guest note is about to end, so I'd like to introduce some before moving on to a new note!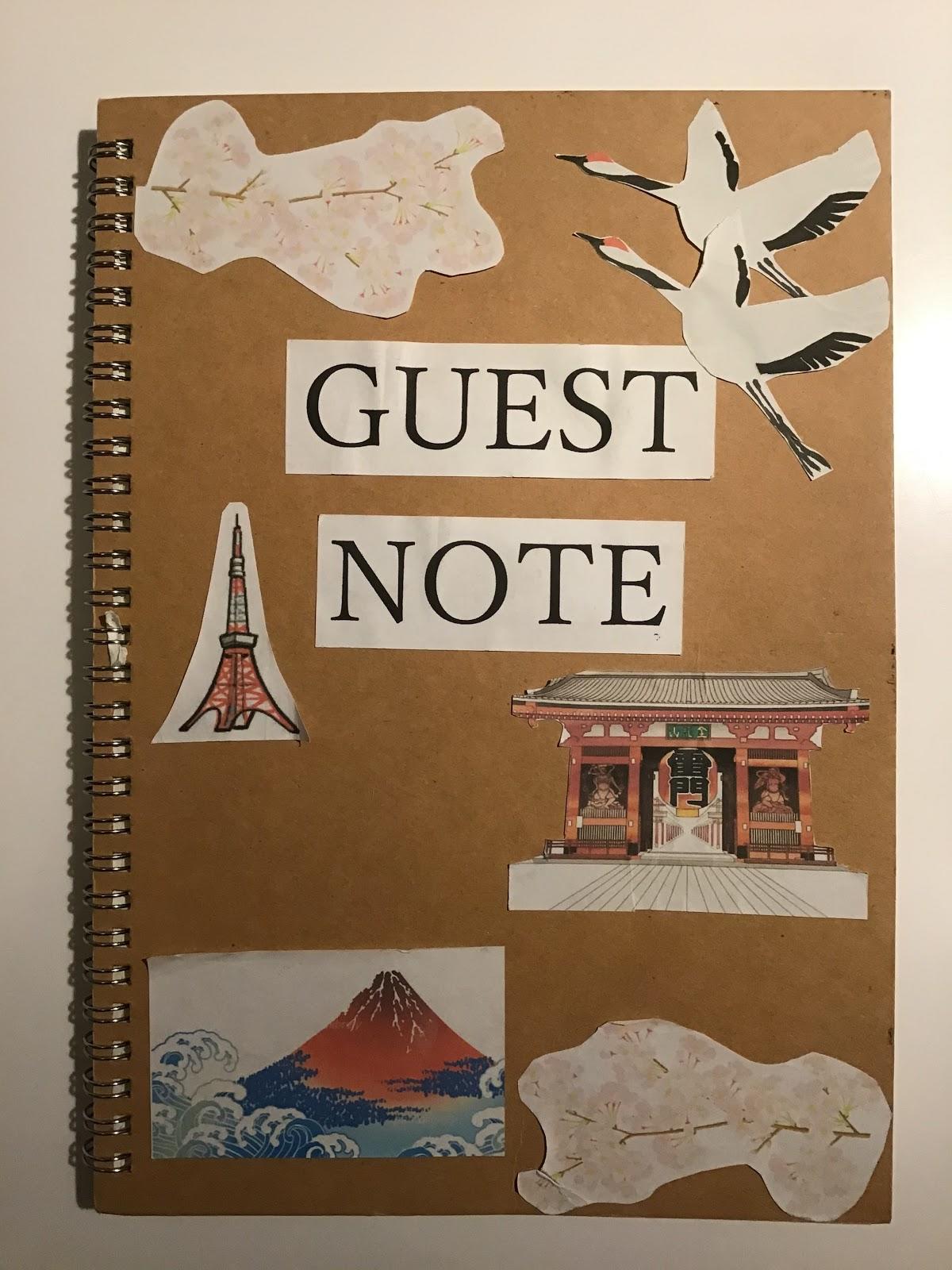 Looking at the guest notes, I feel very nostalgic that there was such a guest. I'm happy to read all the cute illustrations and nice comments! !!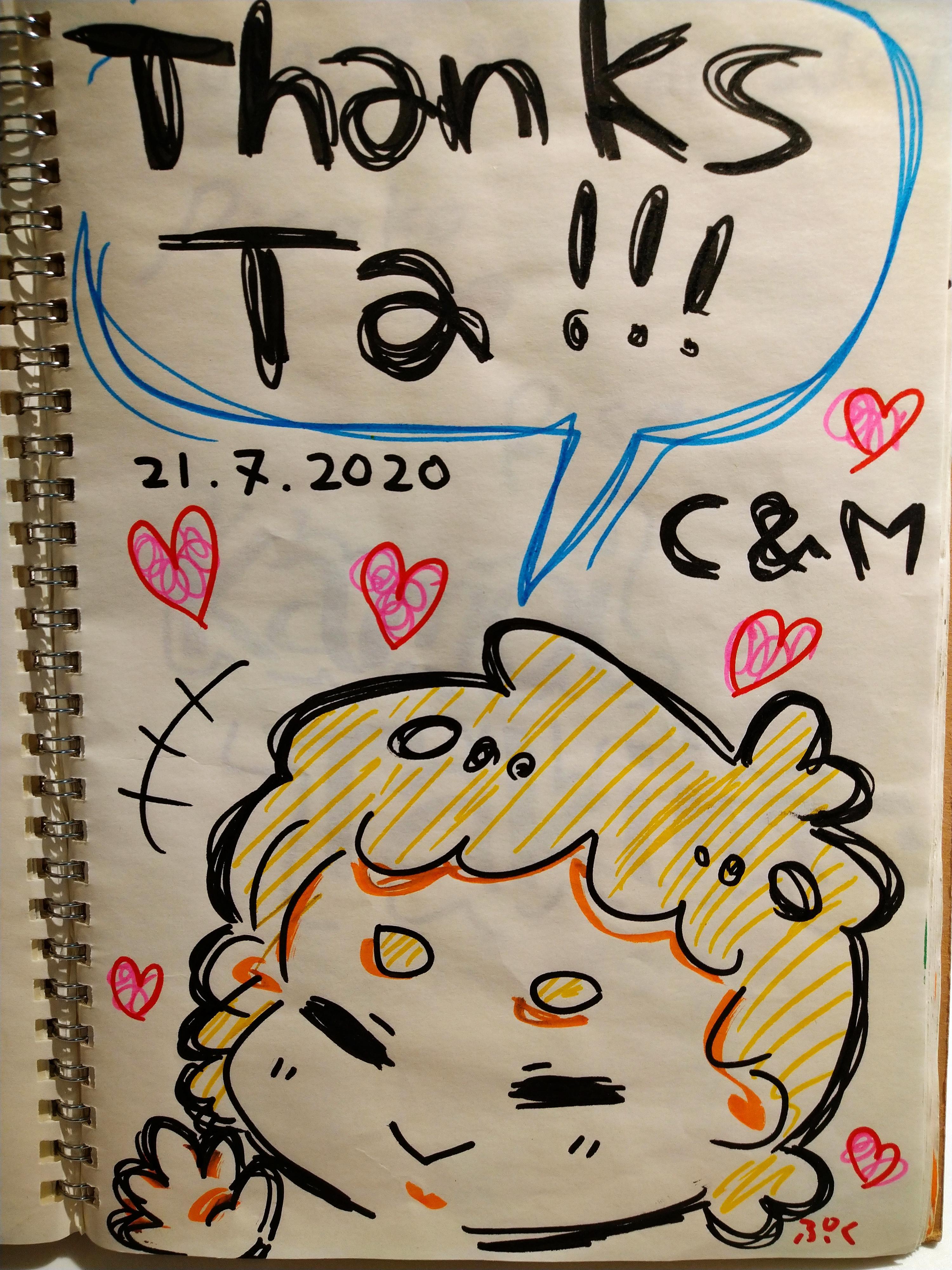 Every time I see a very cute illustration, I feel relaxed!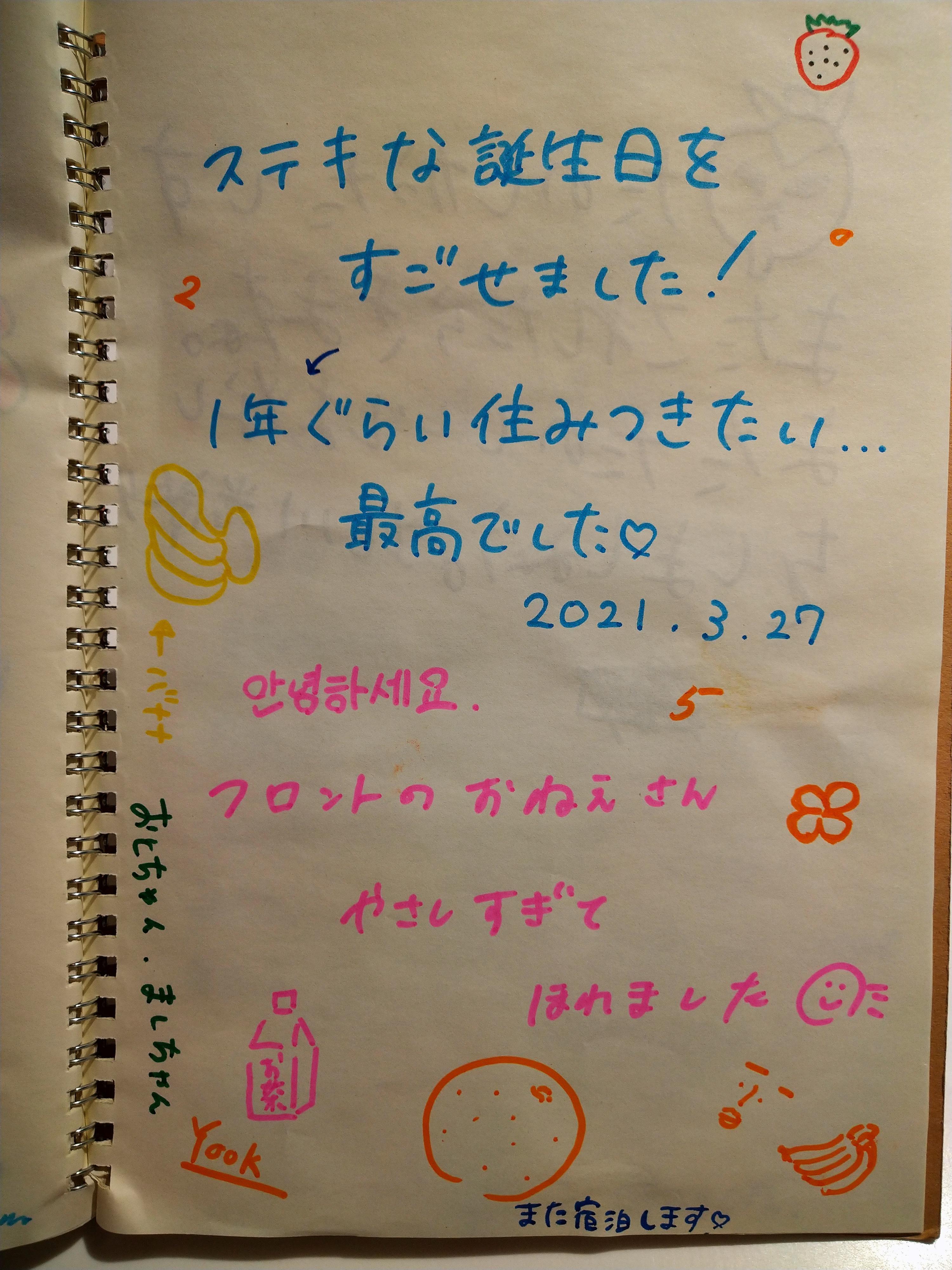 I am glad to receive such a wonderful message! Of course, I'm glad that you liked the plat hostel keikyu minowa forest, but when I see the compliment comments from the guests, I'm motivated to provide a place where guests can spend more and more comfortably!
Besides, cute elementary school girls and boys also wrote nice pictures and messages and they were so cute!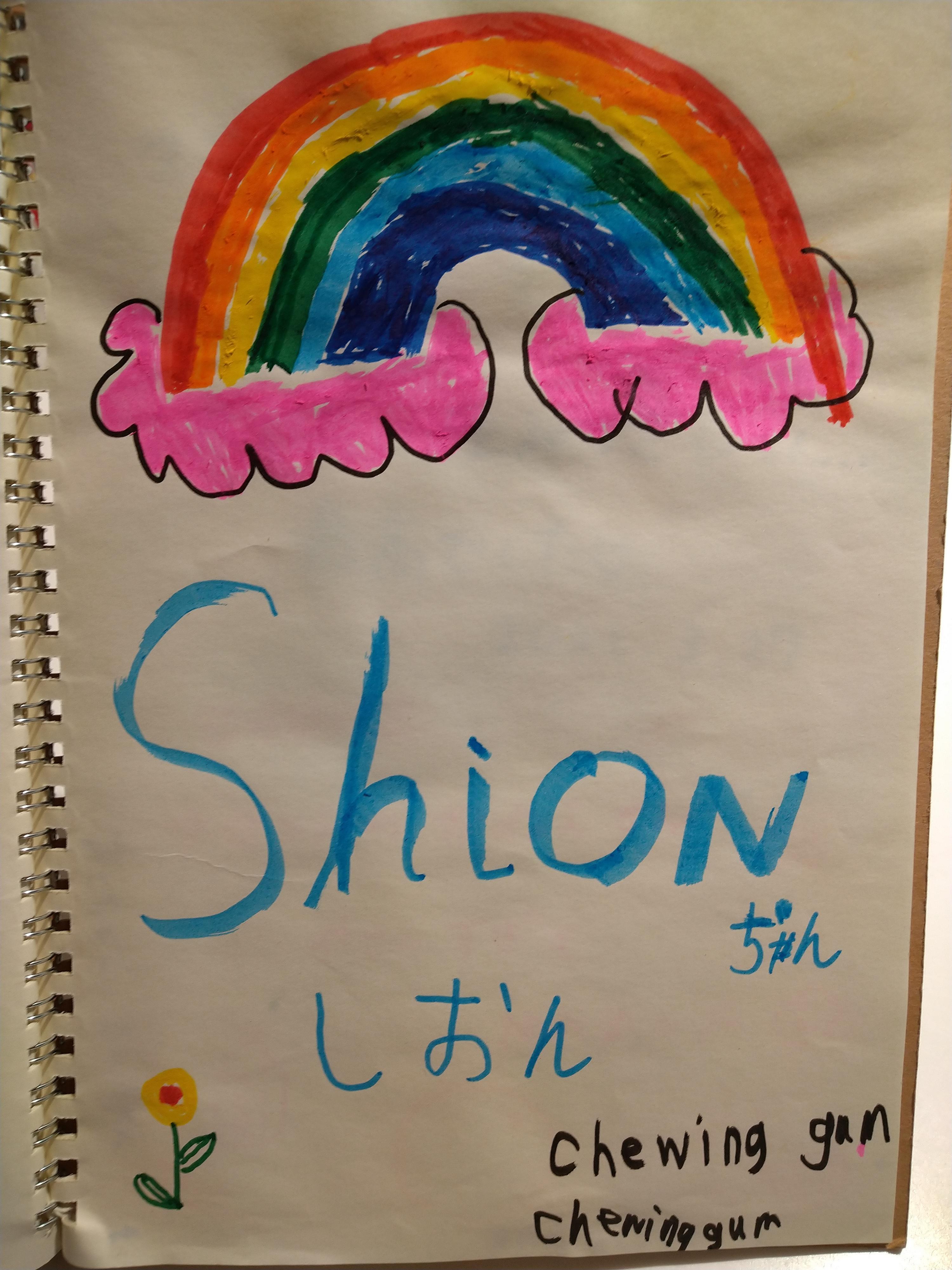 She was a very friendly child and chatted a lot with the staff and other guests.When She went out with my mom and came back, she told me where she went ,what she did today, played UNO, and I was very healed during her stay!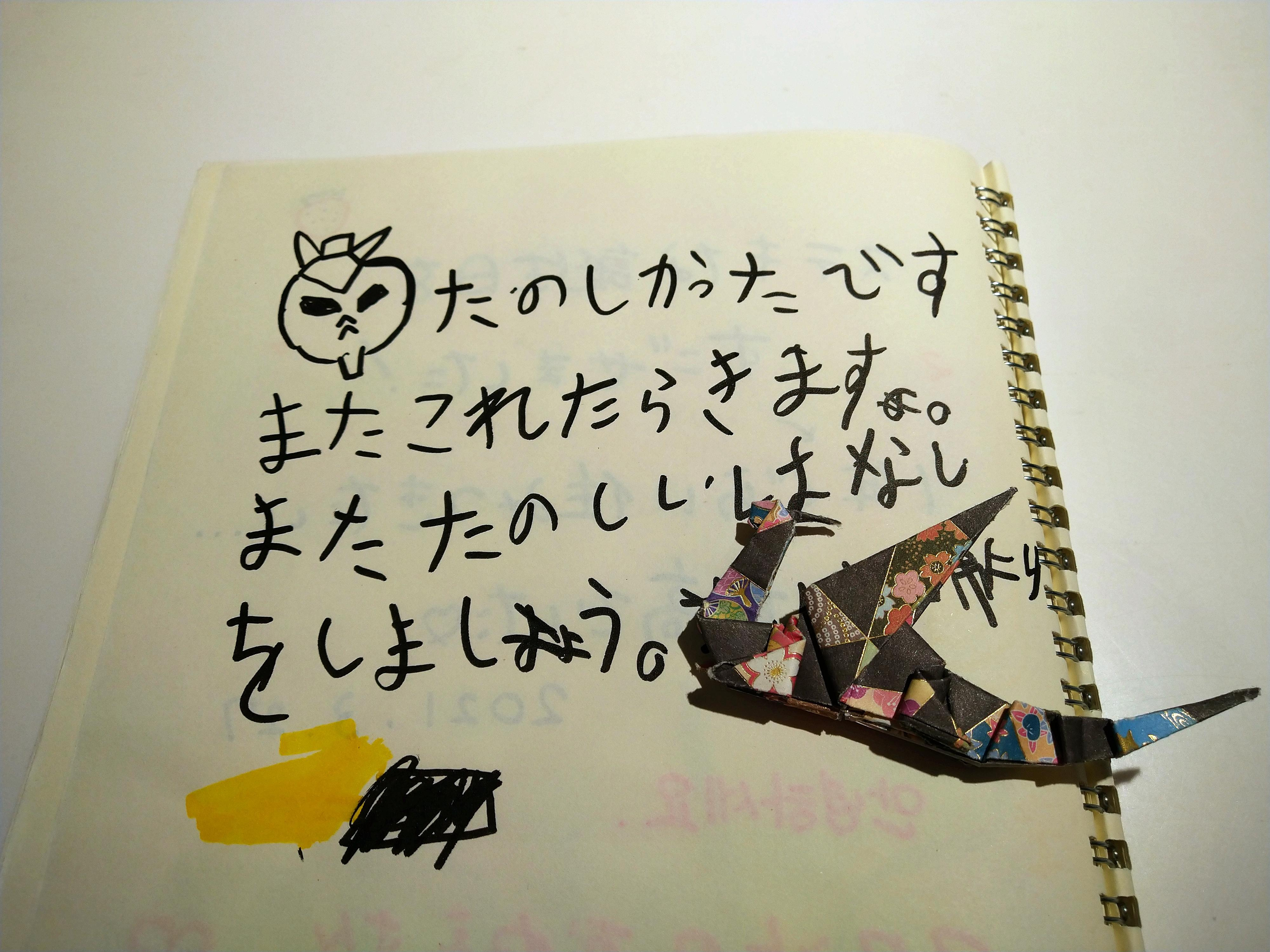 The guest who left this message surprised us with adult-like honorifics! He interacted with the staff and guests in a solid way of speaking that I couldn't think of as an elementary school student!
If you write a comment in the guest note, we will remember the memories of the guests we talked to during your stay, so we would be grateful if you could leave a comment or illustration when you stay.
Especially before Corona, there were many guests from overseas, so there was a lot of interaction between the customers. I hope that the day when many guests can interact with each other at plat hostel keikyu minowa forest will come as soon as possible. We are working hard every day to prevent infections, so we would be grateful if you could come visit us.
It's good to change your mood and work in a place different from usual, or to spend a leisurely holiday, so please come and visit us once.
We are looking forward to seeing you.
【plat hostel keikyu minowa forest】
hostel details and booking from here:https://plat-hostel-keikyu.com/en/hostel/minowa-forest/
Instagram:https://www.instagram.com/minowa_forest/?hl=ja
Facebook:https://www.facebook.com/plat-hostel-keikyu-370685283519070/
For customers considering long-term stay: https://plat-hostel-keikyu.com/campaign/monthly/