plat hostel keikyu asakusa station ~stay home's kitchen 3~
Hello! It is plat hostel keikyu asakusa station.
It's finally time to rain ... It looks like the fastest rainy season ever!
We think many people feel depressed when rainy days continue.
Do what you can do while you are at home, and keep your mind bright as it is the energy charging period for the summer ♪
This time as well, we would like to introduce you to the third installment of the "stay home's kitchen" Series while staying at the hostel.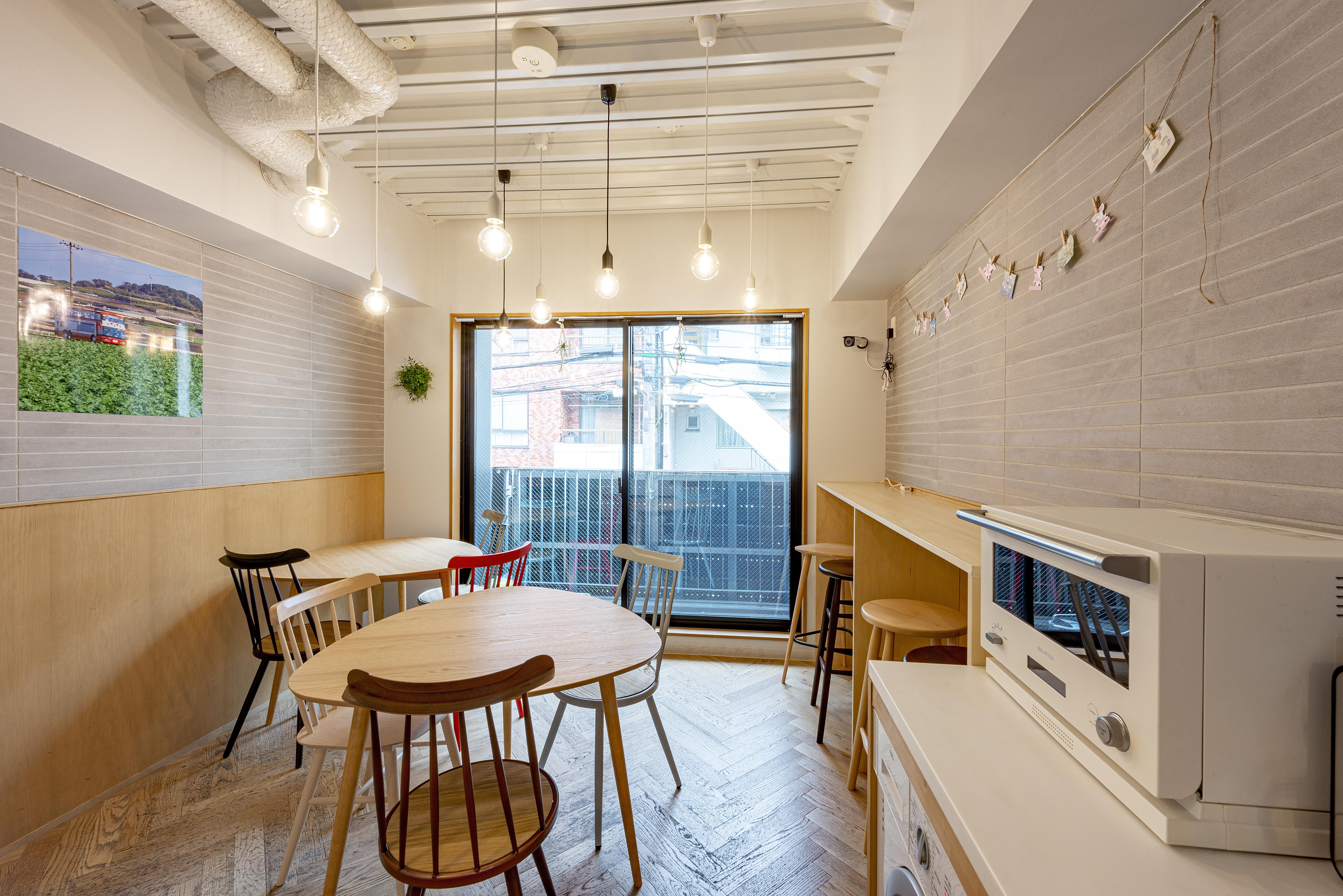 This time we made a request for a guest who loves sweets!
It's a "nap character pie"! We are looking forward to it from this name.
☆ Material
Your favorite biscuits ---------- Your favorite amount
Weak flour --------------- 300g
Butter ------------- 200g
Ice water ---------- 200cc (160cc of water + about 14 ice cubes)
Board chocolate --------------- 3-4 sheets
2 egg yolks
This time,we made only pie dough and used commercially available biscuits.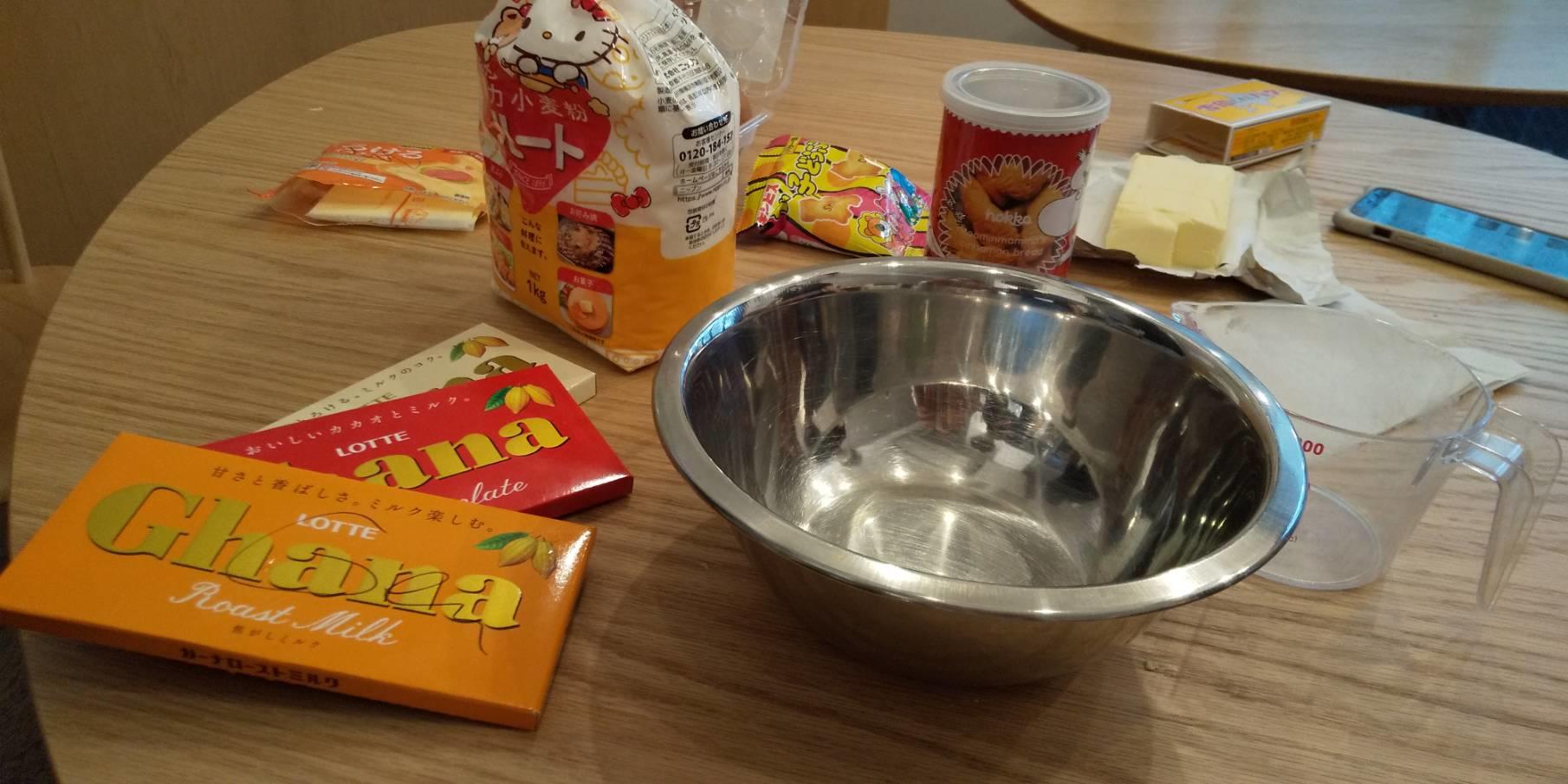 It was said that it was better to cut the butter and chill it in the refrigerator, so We asked a good friend of the long-term stay to do it. Nice to meet you, it looked very fun!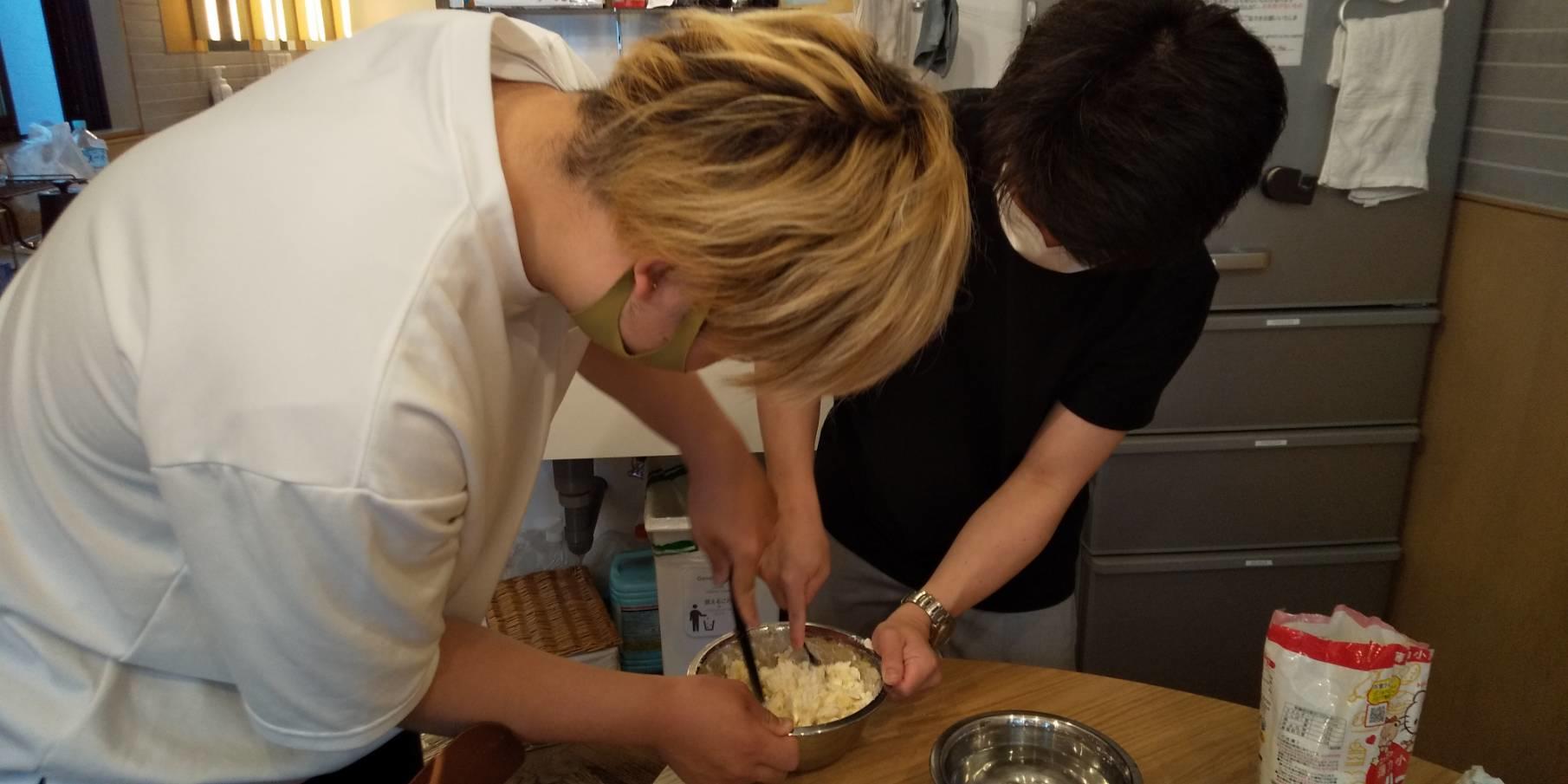 When the butter gets cold, just add all the ingredients except the yolks!
This time, the men's team decided to try making sweets, and it was very interesting just to see them discussing the amount while having a cute conversation.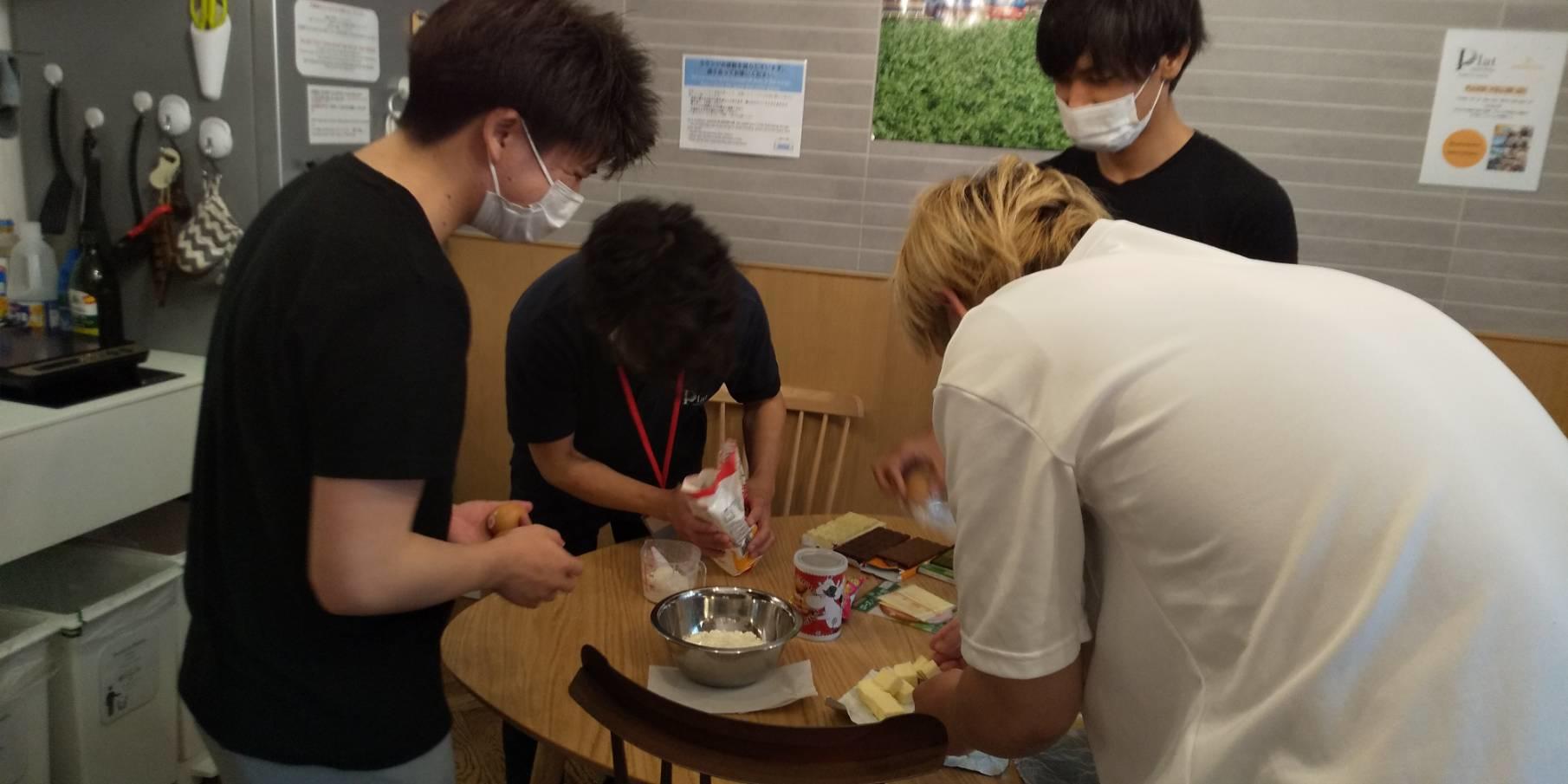 When the dough was put together,we stretched it and cut it to a size larger than the size of the chocolate.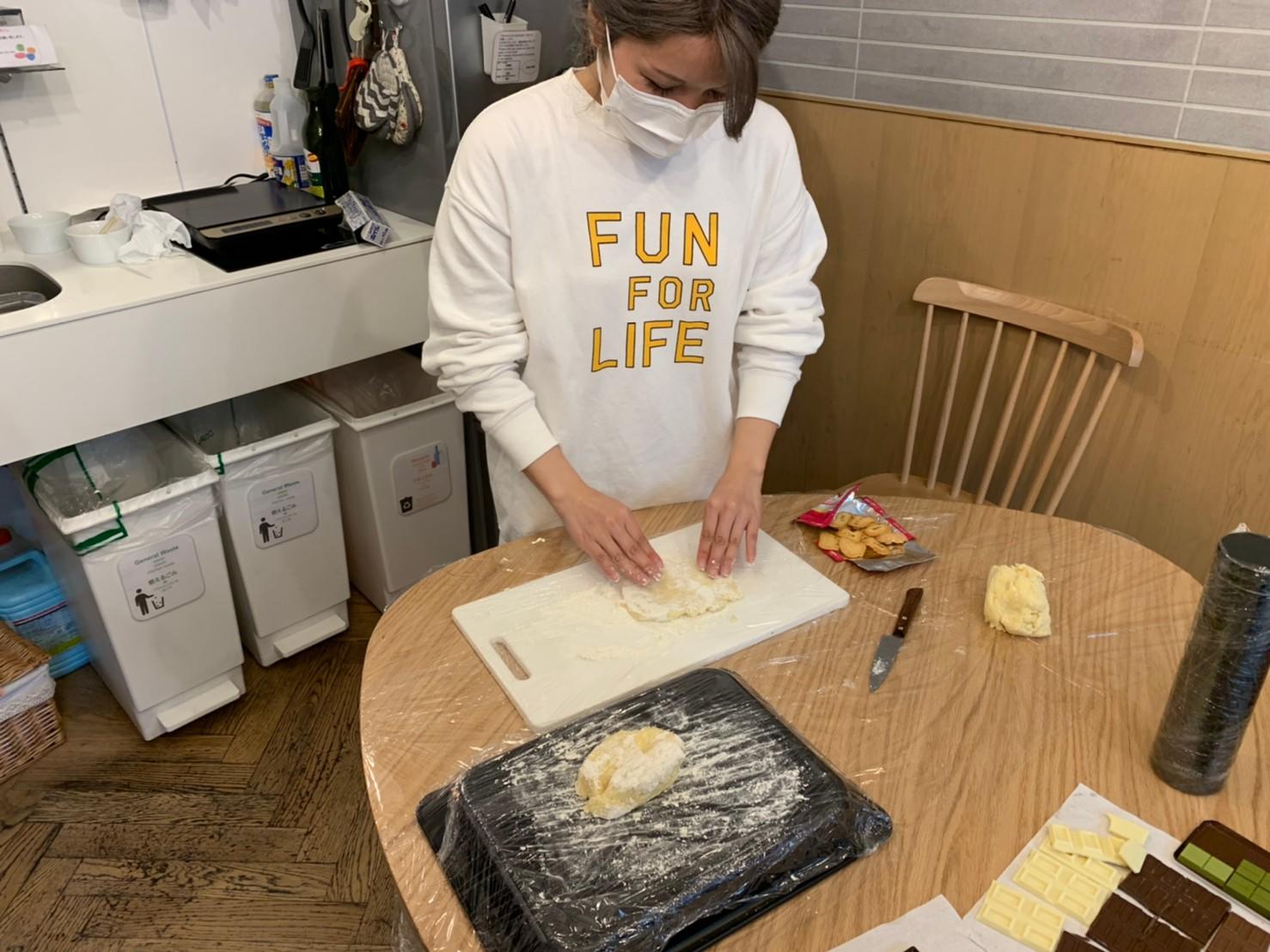 Finally, just put chocolate and cookies on two puff pastries!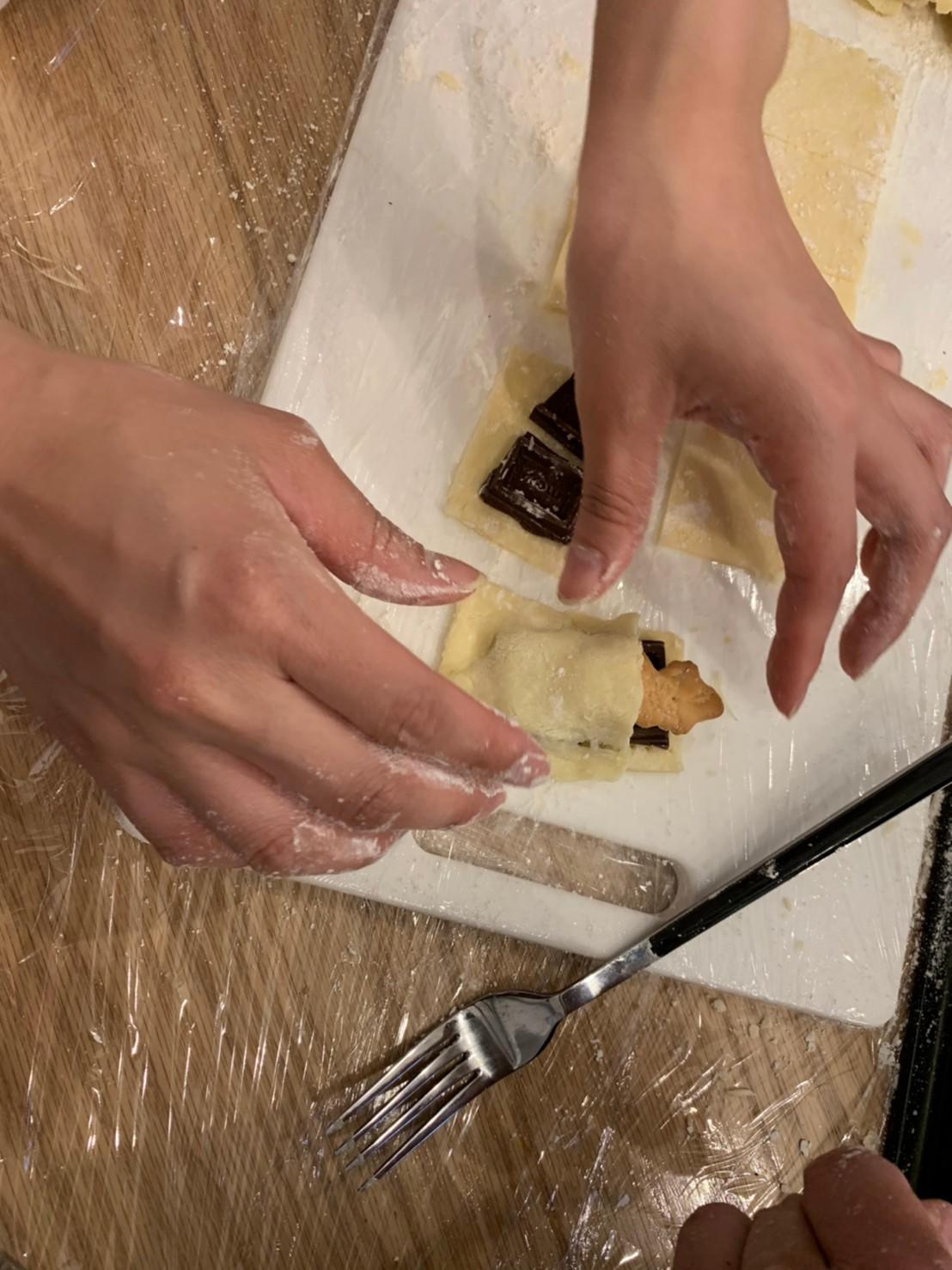 We baked it at 200 ℃ for 15 minutes. .. .. After all, it was burnt. (Lol)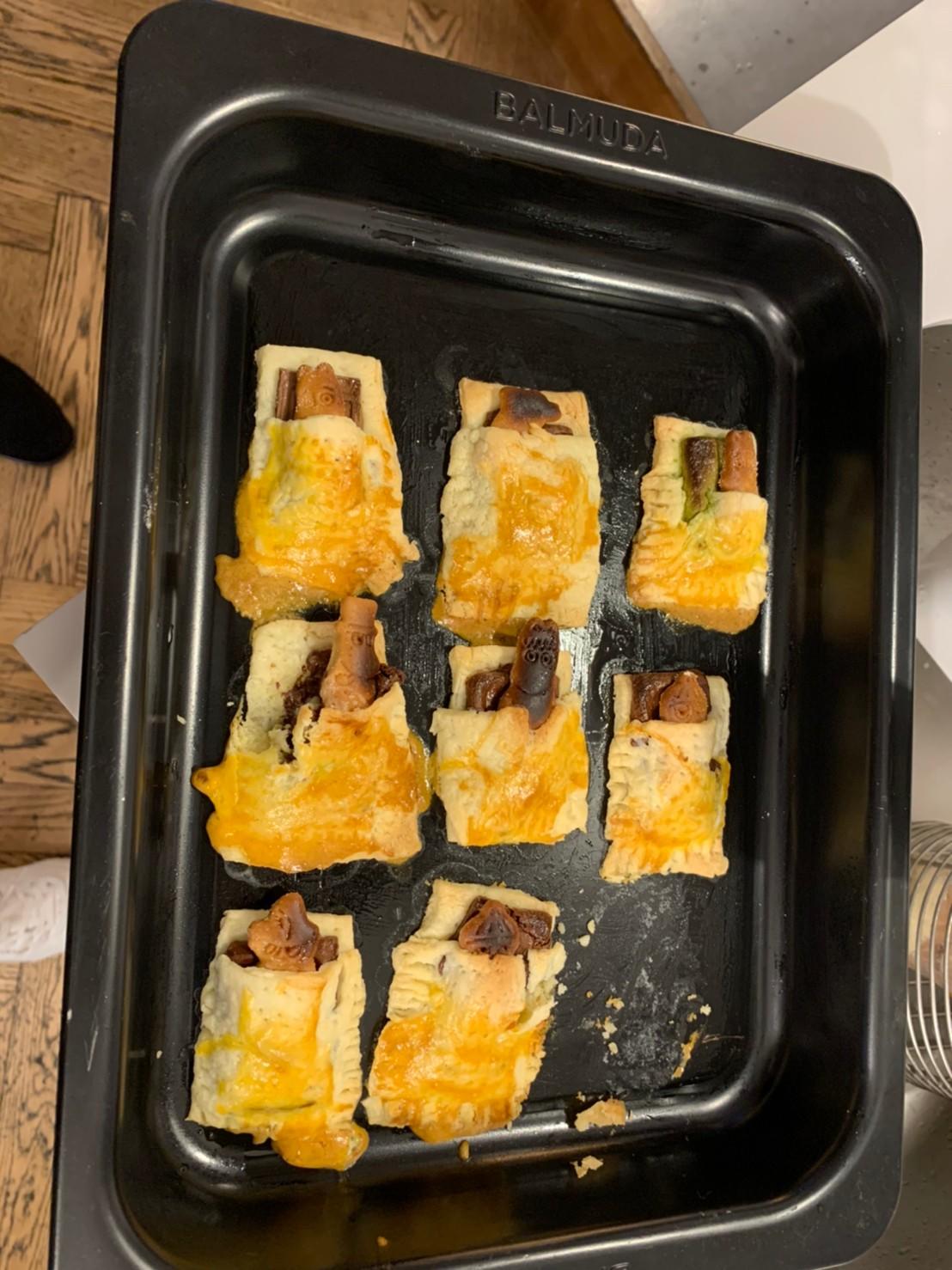 We learned from my mistakes, and the second time we baked it beautifully!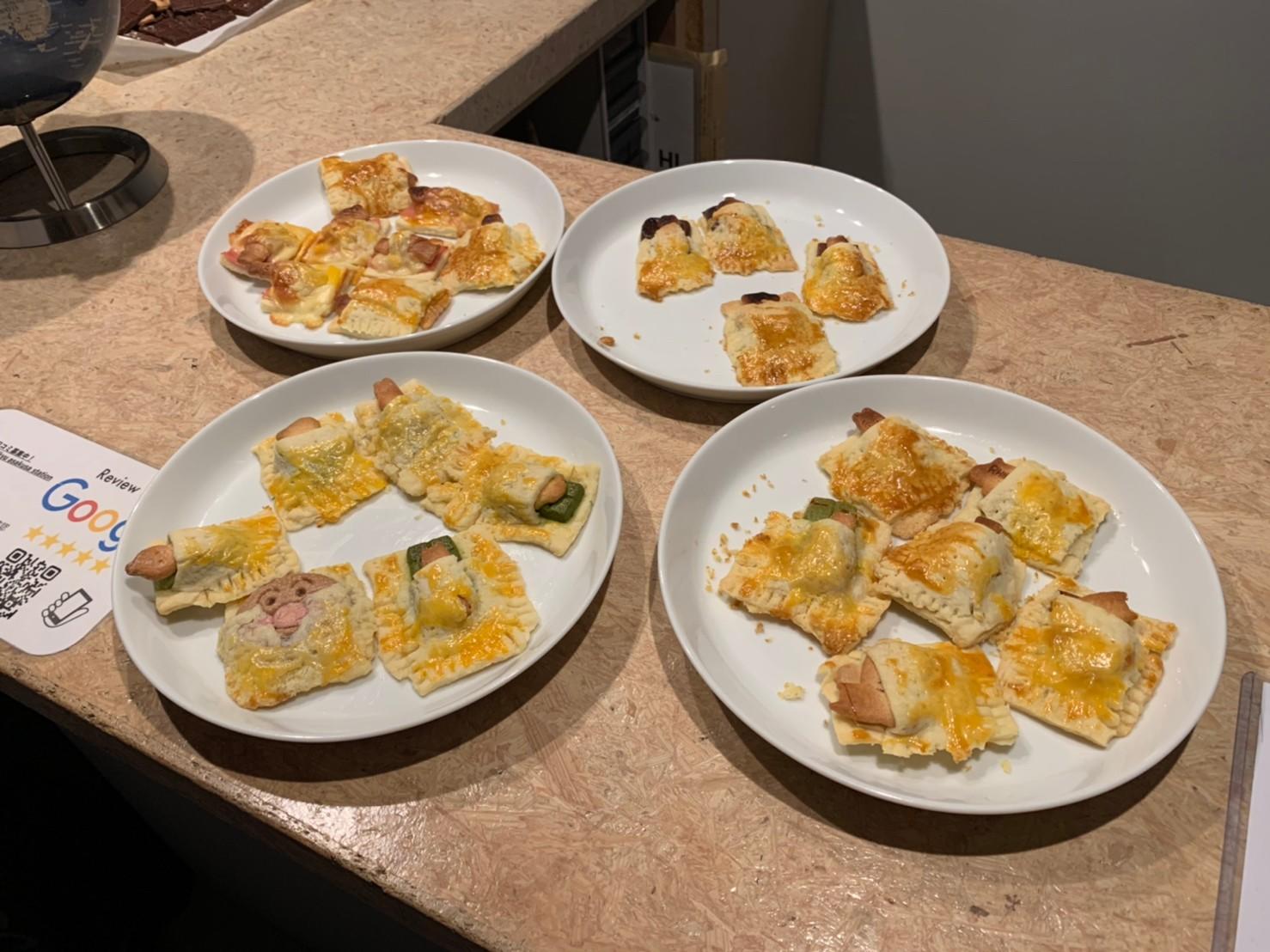 This time, the staff and guest men's team tried "Nap Chara Pie" in the kitchen of the station!
We hope that everyone will make something, convey the charm of the hostel to everyone, and have the opportunity to stay at the hostel in the future.
If you have something you would like to make together, please let us know!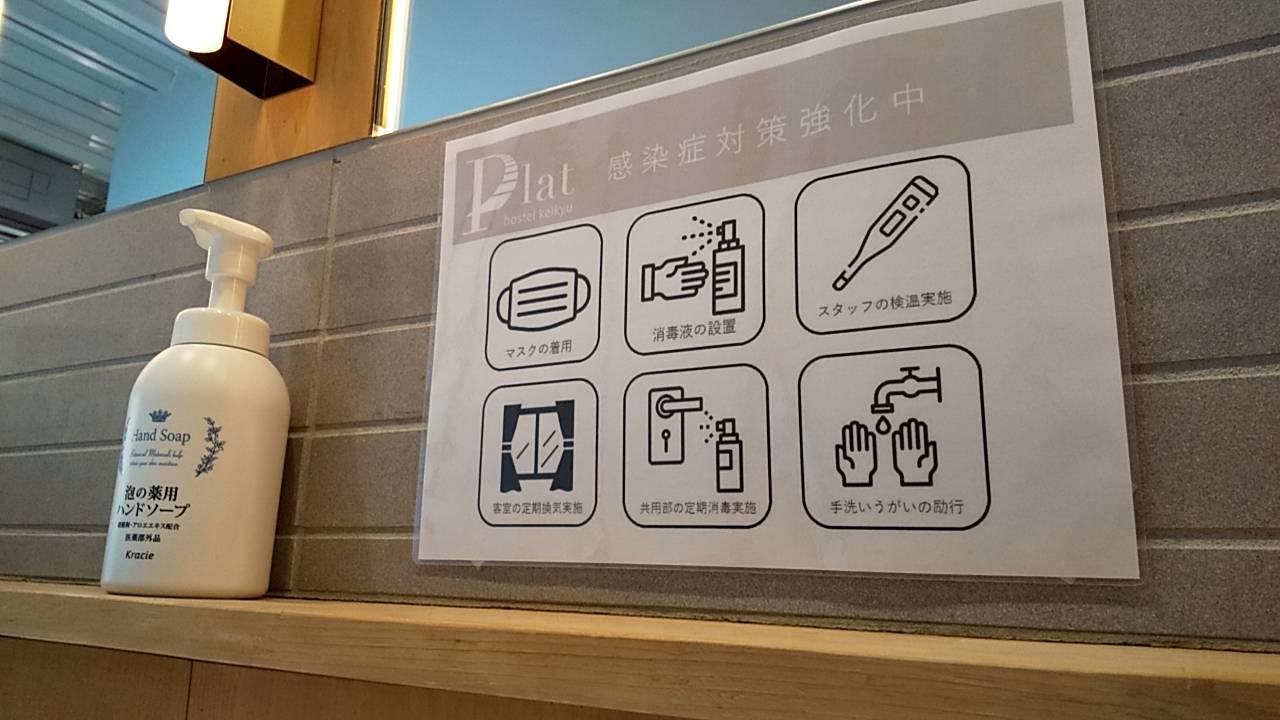 The situation is still tough, but why not take measures to prevent the spread of infection, follow the rules, and make as many good memories as possible by interacting with staff and other guests.
We sincerely hope that the usual lively hostel will return as soon as possible.
Please look forward to the next time!
~plat hostel keikyu asakusa station~
hostel details and booking from here: https://plat-hostel-keikyu.com/hostel/asakusa-station/
Instagram: https://www.instagram.com/asakusastation/?hl=ja
Facebook: https://www.facebook.com/plat-hostel-keikyu-370685283519070
For customers considering long-term stay: https://plat-hostel-keikyu.com/campaign/monthly