plat hostel keikyu minowa forest~Very rare "green cherry blossom" ⁉︎~
Hello everyone.
This is plat hostel keikyu minowa forest.
The cherry blossom is in full bloom, and it is a season that can be said to be the symbol of Japan.
There are restrictions about covid-19, but still you can walk around the city in Japan, of course you must wear a mask and quietly you can see the beautiful cherry blossoms. Sakura is often featured on TV and newspapers. If you look closely, you can even feel the luxury of the spring season in Japan.
The environment surrounding this beautiful cherry blossom is really wonderful.
When I was walking while looking at the cherry blossoms, I suddenly felt something different!
I found the row of cherry blossom trees have a different color blooming along the way.
When I looked back immediately, I saw bright green flowers that I had never seen before.
What is that flower?
It may be hard to see because of the backlight, but here are the green cherry blossoms!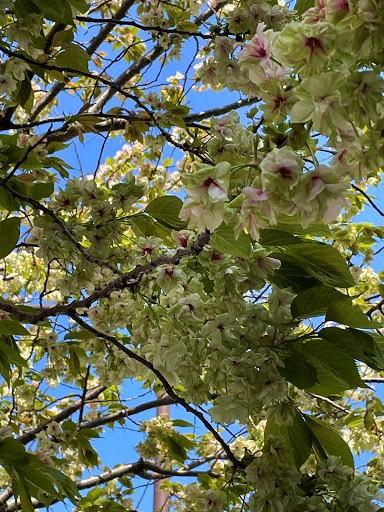 What do you think?
Have you ever seen a cherry blossom of this color?
I have never seen it for more than 20 years since I was born.
I searched on the internet and found that there are several types of this colour cherry blossom.
This cherry tree seems to be a kind called "Gyoikou Sakura".
It is said that the cherry blossoms bloom from the middle to the end of April.
"Gyoikou" means aristocratic kimono. It is said that the green petals are similar to the Heian period aristocratic kimono "Moegiiro".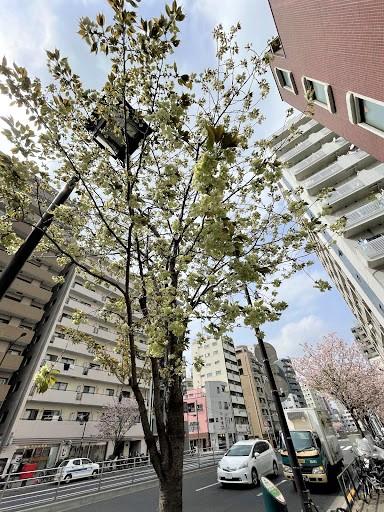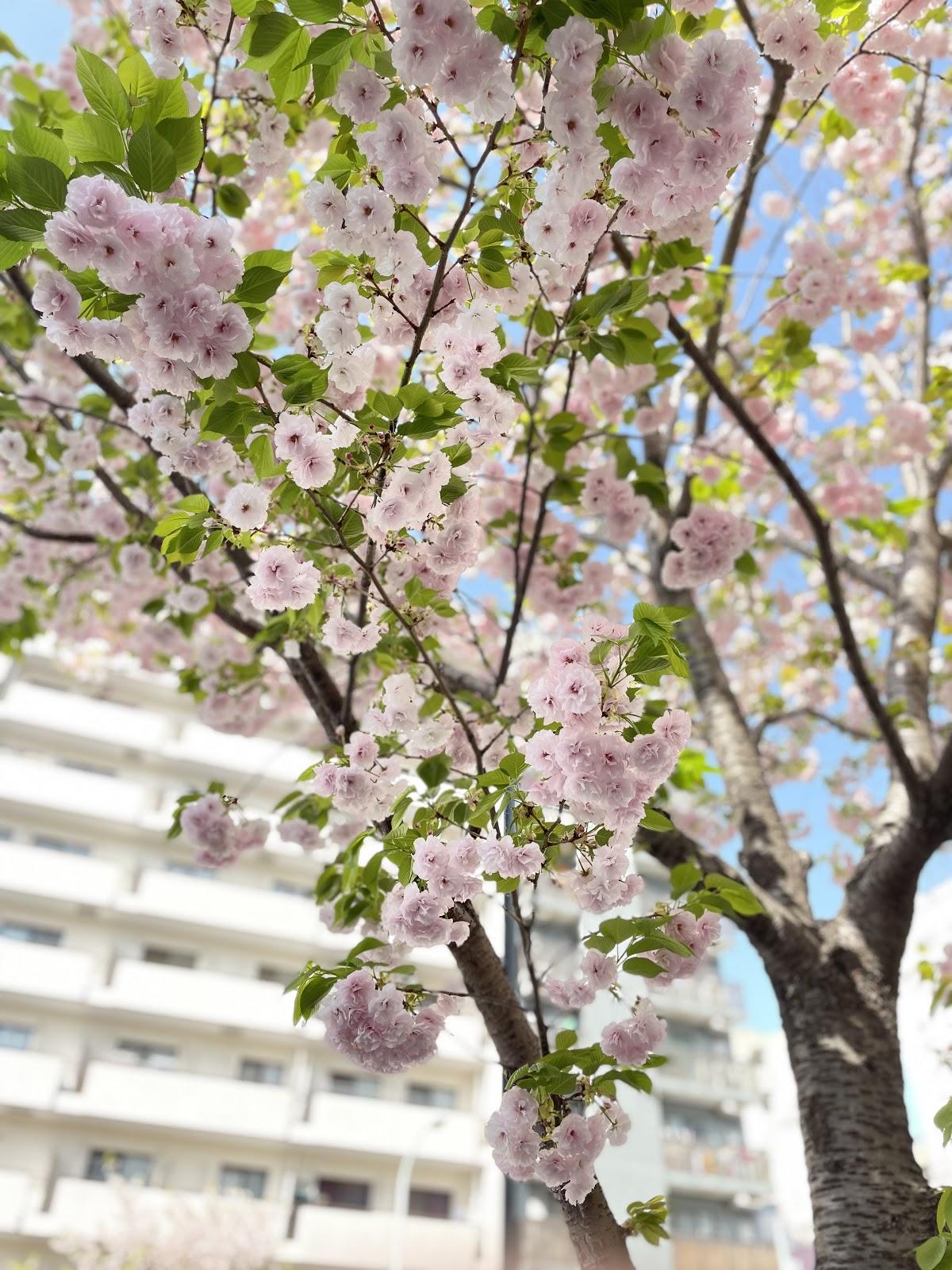 Compared to ordinary cherry blossoms, the difference in color is obvious.
Please look for the green cherry blossom "Gyoikou Sakura" that we found this time.
You may be able to find it nearby.
Rare cherry blossoms...
Please take a look around for it when you come to Asakusa!
Enjoy your spring time in Japan!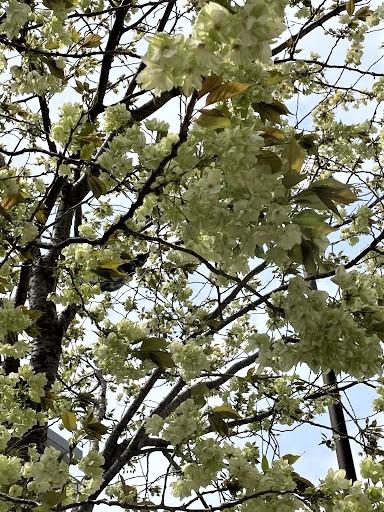 【plat hostel keikyu minowa forest】
hostel details and booking from here: https://plat-hostel-keikyu.com/en/hostel/minowa-forest/
Instagram:https://www.instagram.com/minowa_forest/?hl=ja
Facebook: https://www.facebook.com/plat-hostel-keikyu-370685283519070/
For customers considering long-term stay: https://plat-hostel-keikyu.com/campaign/monthly/