station's staff introduction
Hello everyone, this is plat hostel keikyu Asakusa station.
April has just begun, and the Sakura season is about to end but it's still beautiful and that really makes us feel spring.
Did you guys get to see cherry blossom trees in full bloom?
Although It's still a tough situation in terms of Covid-19 right now, I guess April is the time to make a new start mostly for those who just start working.
We will definitely work harder than last year to make you guys to like our staff, as well as our hostel itself.
Anyways, a guest who always draws some nice pictures on our blackboard just made us a staff introduction, so this time we would like to introduce each staff member!
Let's get right to it!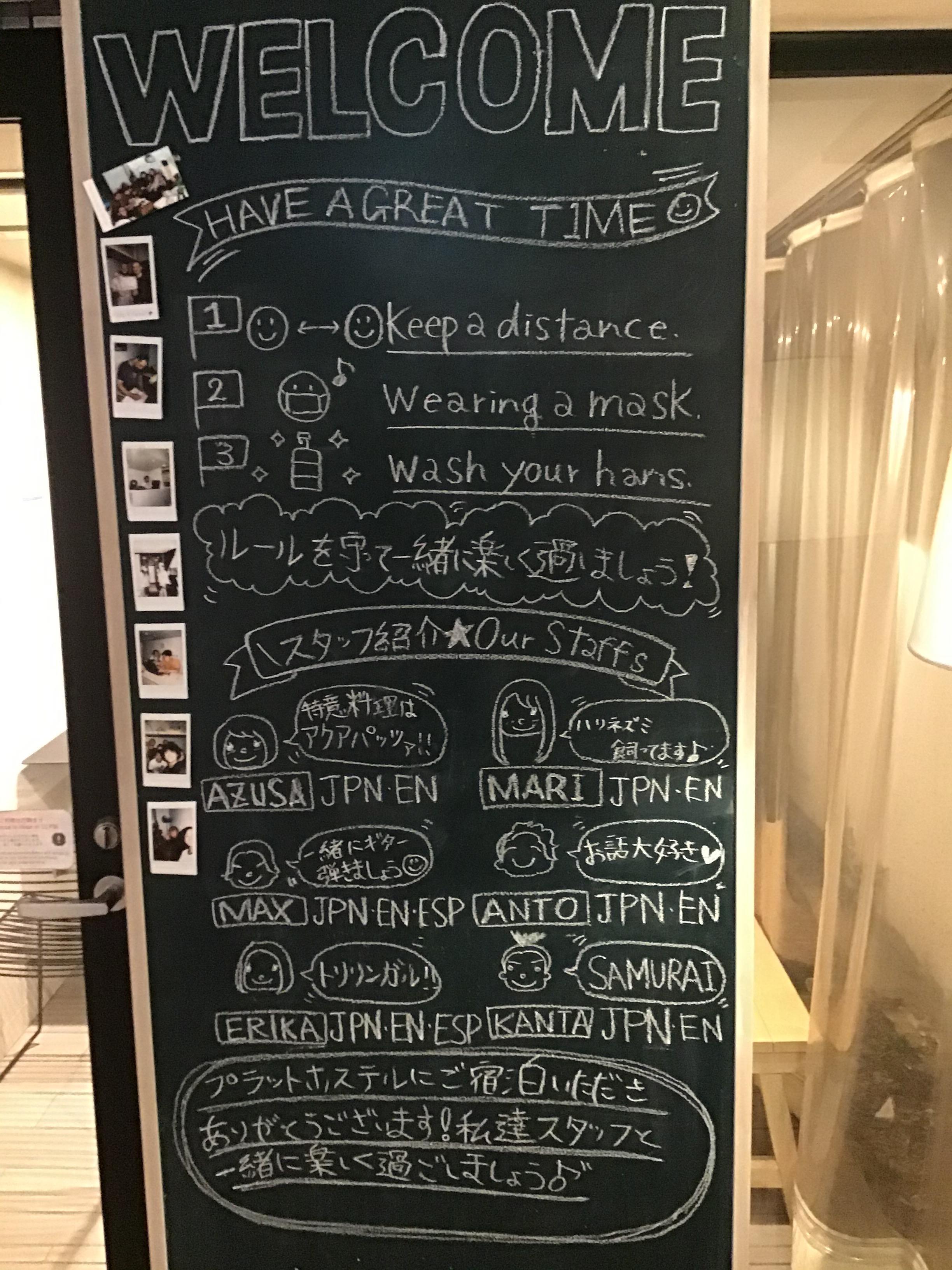 ・Azusa
Acqua pazza is her specialty dish. (can make sweets too )
She looks exactly the leader how we imagine when she is working.
Moreover, her character can get the guest's attention all the time and make them smile, also her vocabulary pool is surprising.
・Mari
She has a hedgehog that is really pretty.
She usually works at plat hostel keikyu asakusa karin which is the branch of our hostel, and sometimes helps us work things out.
You can tell that she is really a kind person like a holy mother that always smiles.
・Max
He is the class clown out of all the branches of our hostel that cheers us up anytime.
He started playing the guitar during the pandemic and it's really getting better.
He's being able to get along with the guests immediately ever since he started studying Spanish.
・Anto
He is the newest staff of plat hostel keikyu asakusa station.
It's been only a half year, his communication skill is amazing.
Interested in boxing, guitar and bartender.
More than anything, he is just talkative and can spend good time with him and it makes us really want to work with him.
・Erika
She, a trilingual girl, was born and raised in Argentina and basically works in the morning.
She is hard worker and brave, so she is literally our strong big sister.
Also, her writing sense is great so that a lot of blogs that we posted before were written by her.
・Kanta
This Samurai-haired guy is interested in a variety of things and has knowledge that always makes me think a lot.
He's studied abroad in the USA and really good at speaking English. You can tell he gets along with so many guests with his socializing skills. There is a Bushido behind his mental.
There are a lot of guests who stay in our hostel as long-term staying.
Having a chance to meet people with so many kinds of backgrounds and something that you would never see in your real life is what is really cool about using a hostel.
It might be difficult to get into the flow and communicate especially for those who are coming to the hostel for the first time, but staff are always there to interact with each single guest so we are just really glad if you enjoy your stay.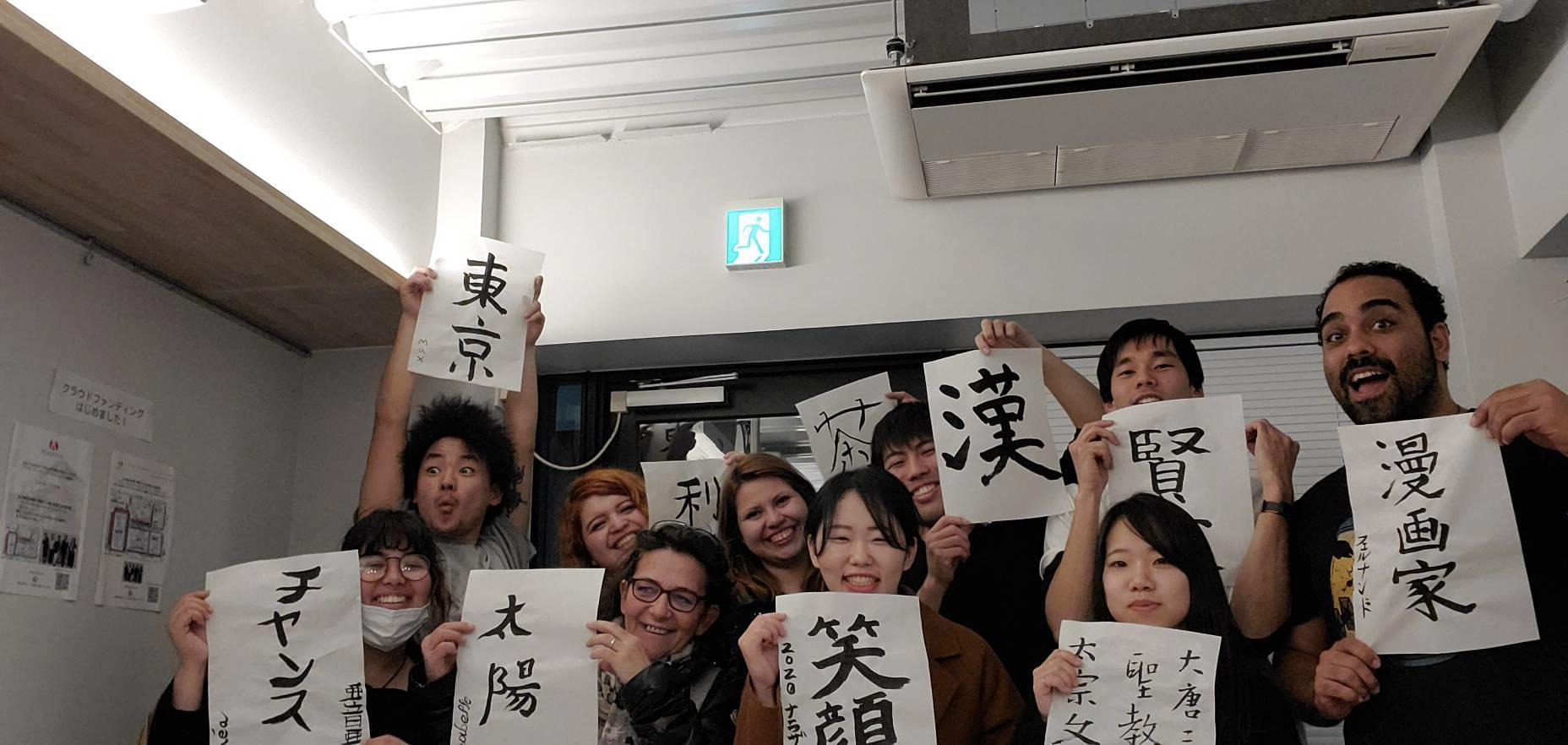 (Photo taken last January)
We are not sure how long the situation is going to last, but we do our best to clean and sanitise our whole hostel then definitely try hard to make our hostel comfortable for everyone who's been using it.
We believe that getting connected with someone with even having the right distances socially and physically is one of the best ways to brighten these tough periods as much as possible.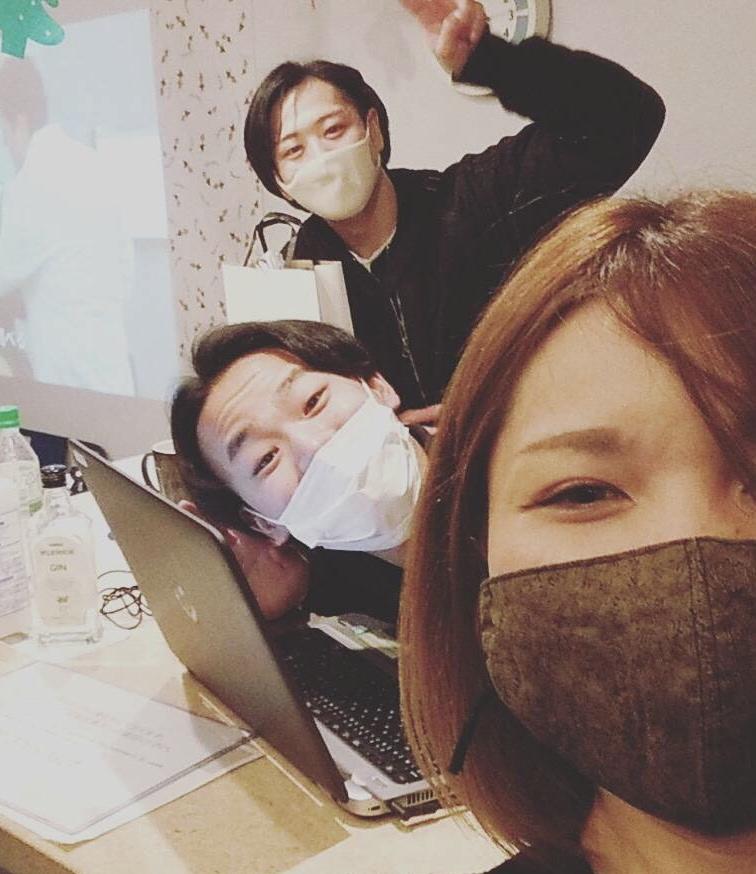 Lastly, I would like to introduce a wonderful photo that summarizes the memories of our hostel.We look forward to welcoming you to our hostel.
We appreciate your continued support.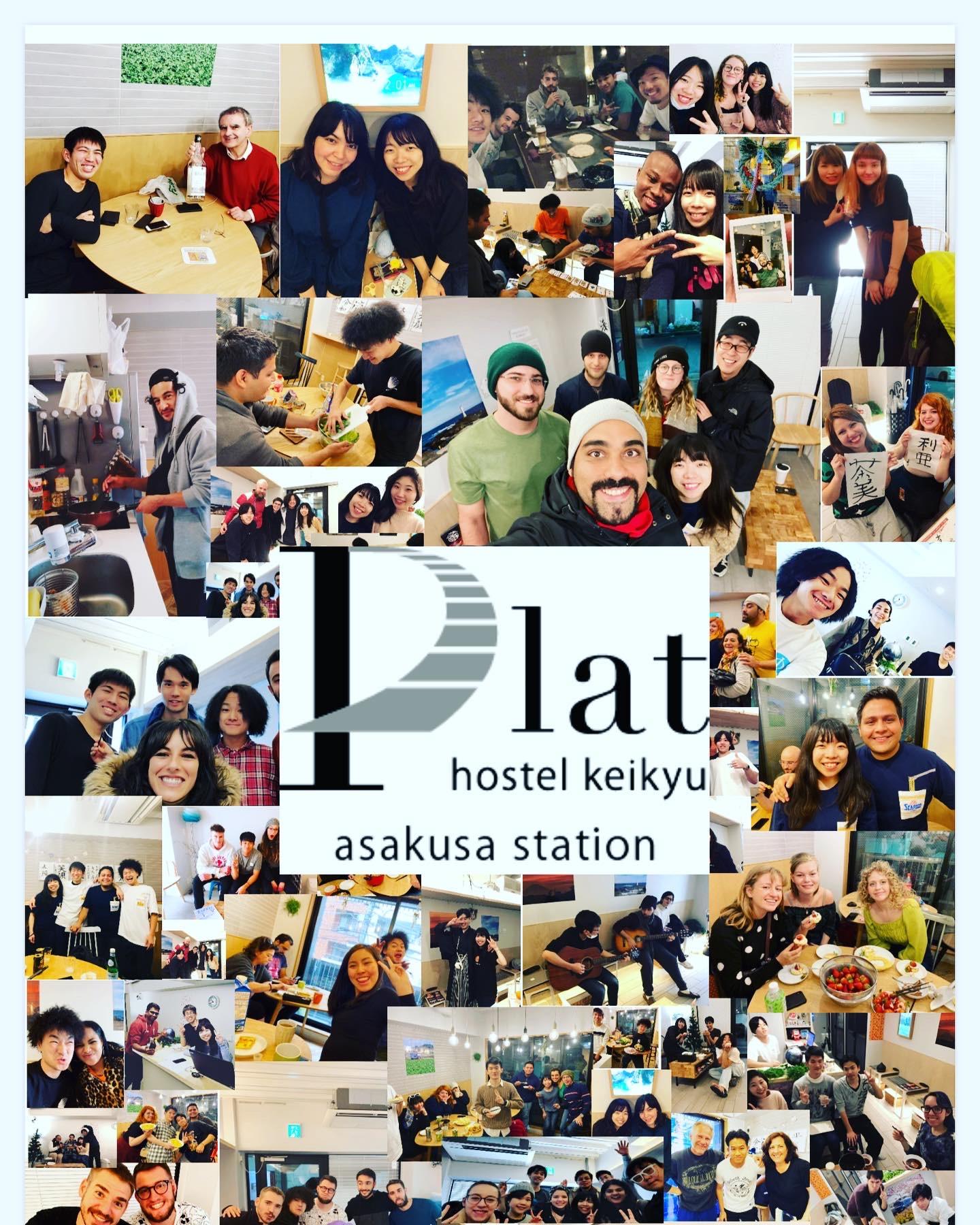 (Photo taken from two years ago to last year)
【plat hostel keikyu asakusa station】
hostel details and booking from here: https://plat-hostel-keikyu.com/en/hostel/asakusa-station/
Instagram:https://www.instagram.com/asakusastation/?hl=ja
Facebook:https://www.facebook.com/plat-hostel-keikyu-370685283519070/
For customers considering long-term stay: https://plat-hostel-keikyu.com/campaign/monthly/