plat hostel keikyu minowa forest 〜Exciting tour of sightseeing from Minowa〜
Hello everyone.This is plat hostel keikyu minowa forest.
The Asakusa area has many tourist attractions and it will be hard to decide where to go.
So Today we would like to write about sightseeing spots around Asakusa
◆plat hostel keikyu minowa forest-Ohtori Shrine - Sumida Aquarium - It's like a spaceship⁉ Odaiba Kaihin Park by Emeraldas ship◆
Spot details
⓵Ohtori Shrine(5 minutes walk from plat hostel keikyu minowa forest)
②Sumida Aquarium(Tokyo Skytree station, 3 minutes by train from Tobu Asakusa station)
③Emeraldas ship(1 minute walk from Tobu Asakusa Station)
①Ohtori Shrine
This Ohtori shrine was introduced in the our blog before.
Ohtori Shrine enshrines "Ame no Hiwashi no Mikoto" and "Yamato Takeru no Mikoto".
It is a historical and venerable shrine.
Tori No Ichi festival is held every November. This is a festival that brings good luck to merchants.
This time, we would like to introduce the Shrine during normal times, not on the festival days.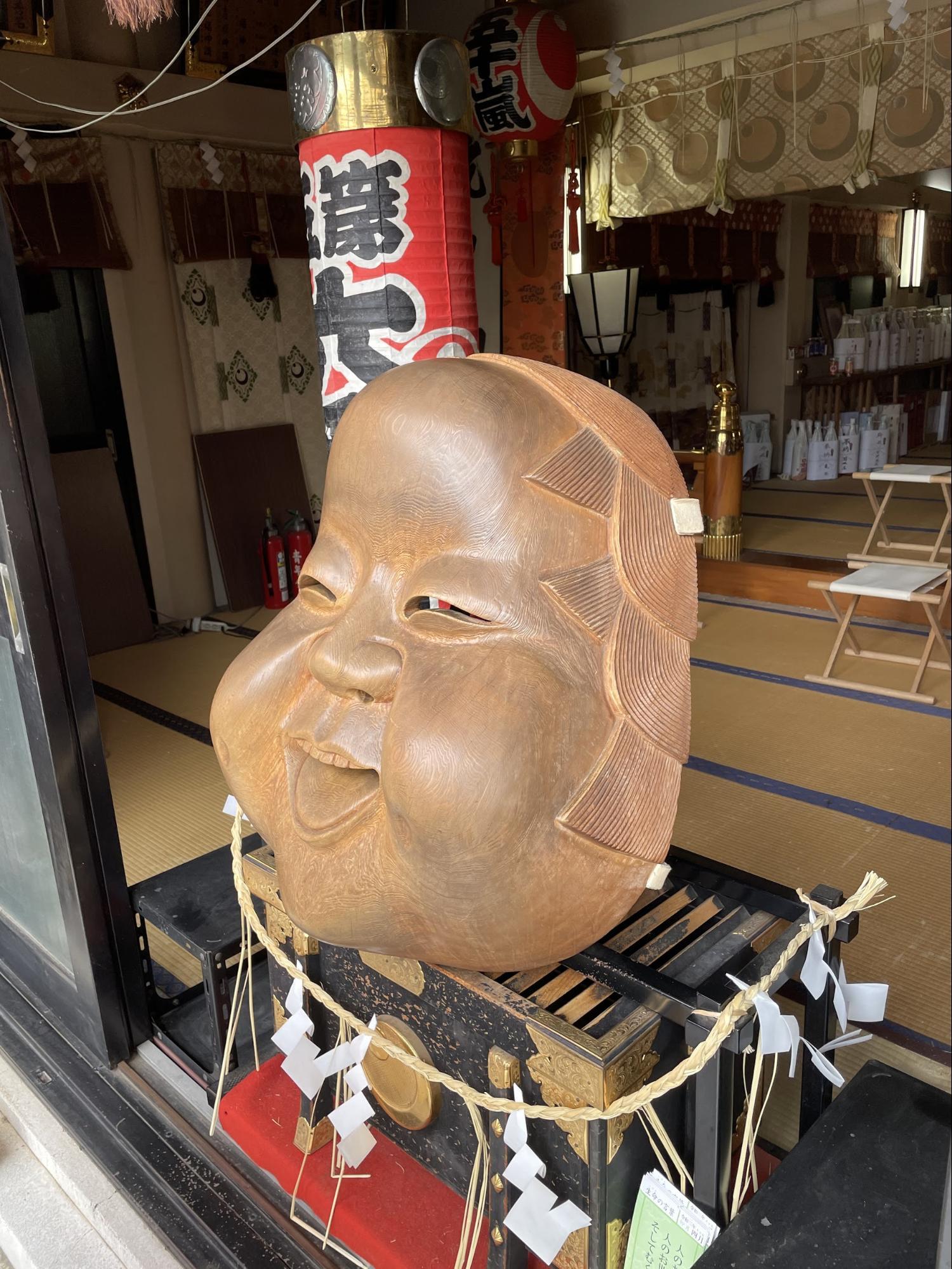 Stroking her forehead- Makes you smarter
Stroking her eyes- Give you foresight
Stroking her nose- Give you good luck
Stroking her right cheek- Fulfill your romance
Stroking her left cheek- Good health
Stroking her mouth- Prevent disaster
If you stroke clockwise from her chin- Things will go well without any trouble.
Of course I stroked her nose a lot.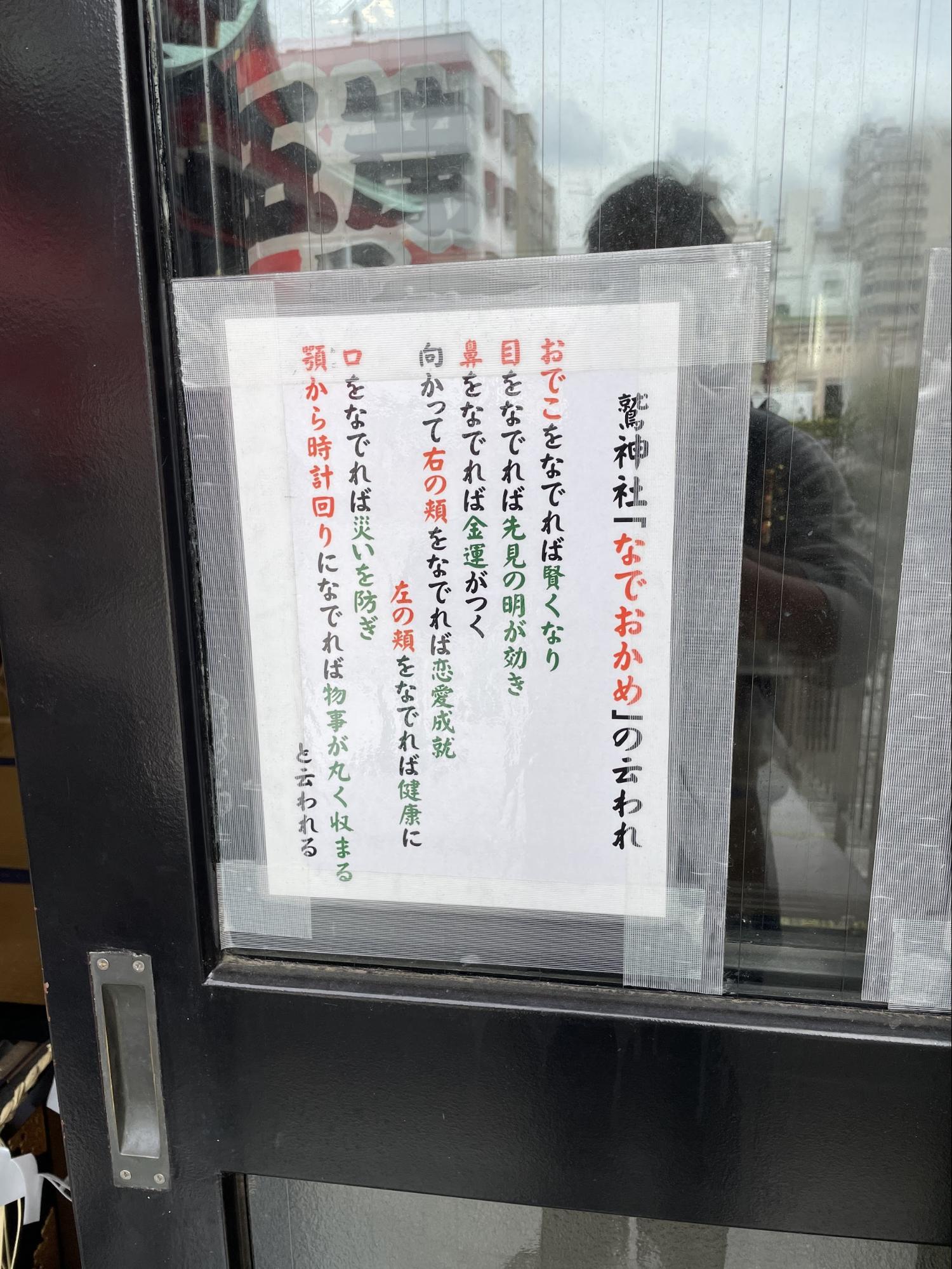 It was a nice sunny day so we walked from Ohtori Shrine to Tobu Asakusa Station to the next destination. (21 minutes on foot- Of course you can get a bus or train!)
"Sumida Aquarium" in Tokyo Skytree opened in 2012.
You can see penguins and seals nearby.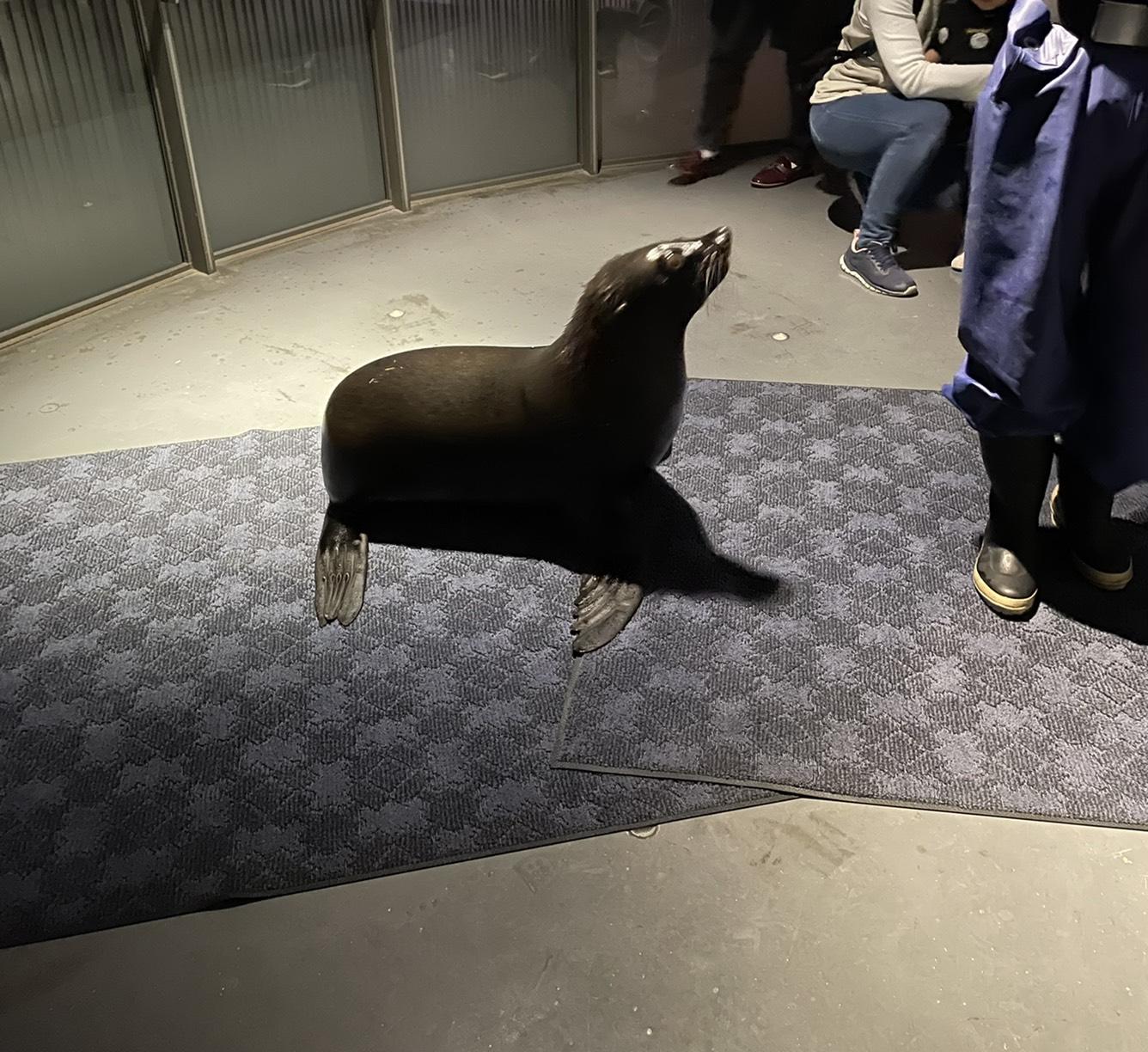 Lunch time for fish so they came to us really close!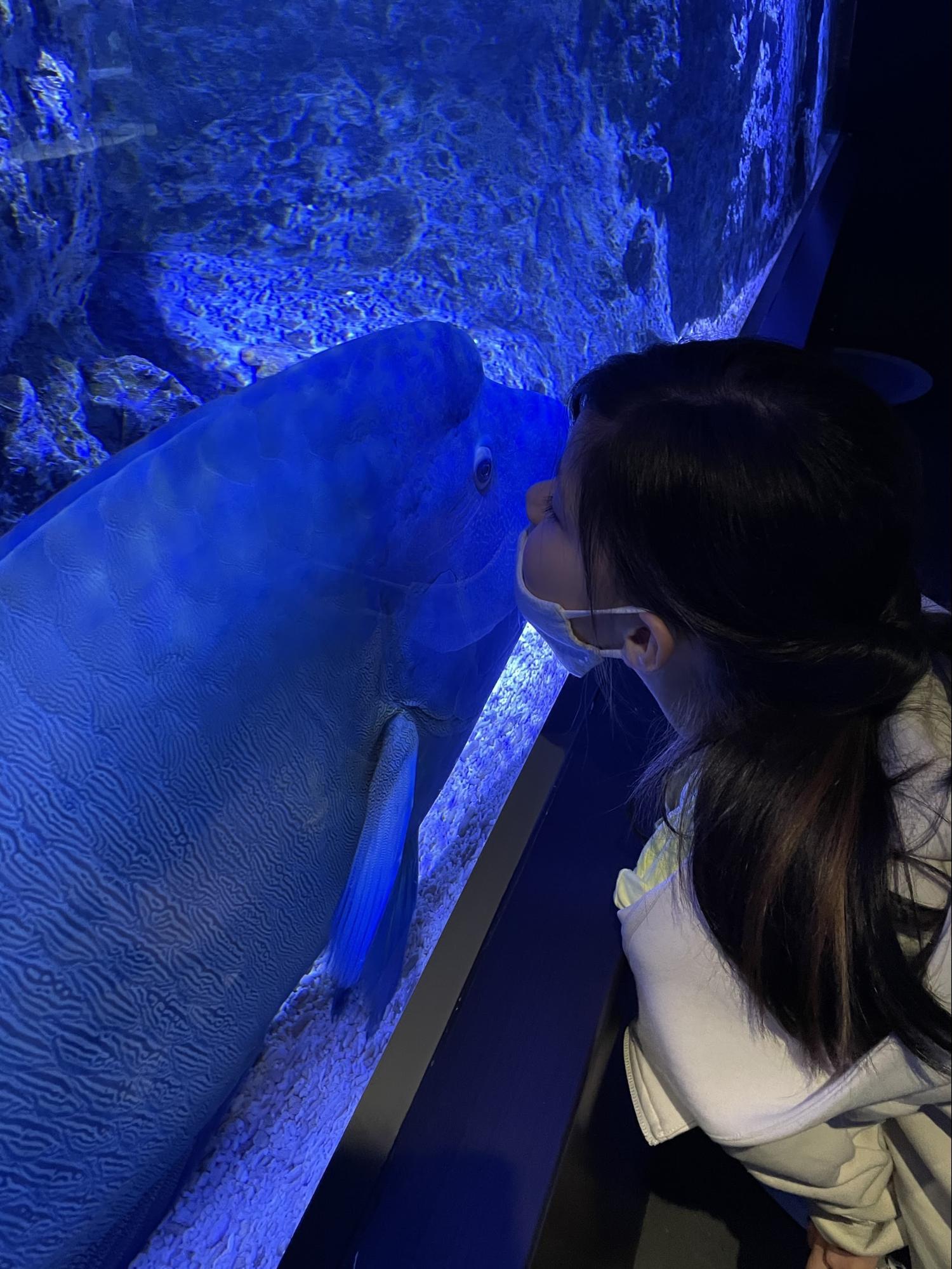 The large display has outstanding healing effects, emitted marine blue light.
You will forget that you are in the middle of Tokyo, get calm and free from stress.
The king of the sea "shark" was heading toward us.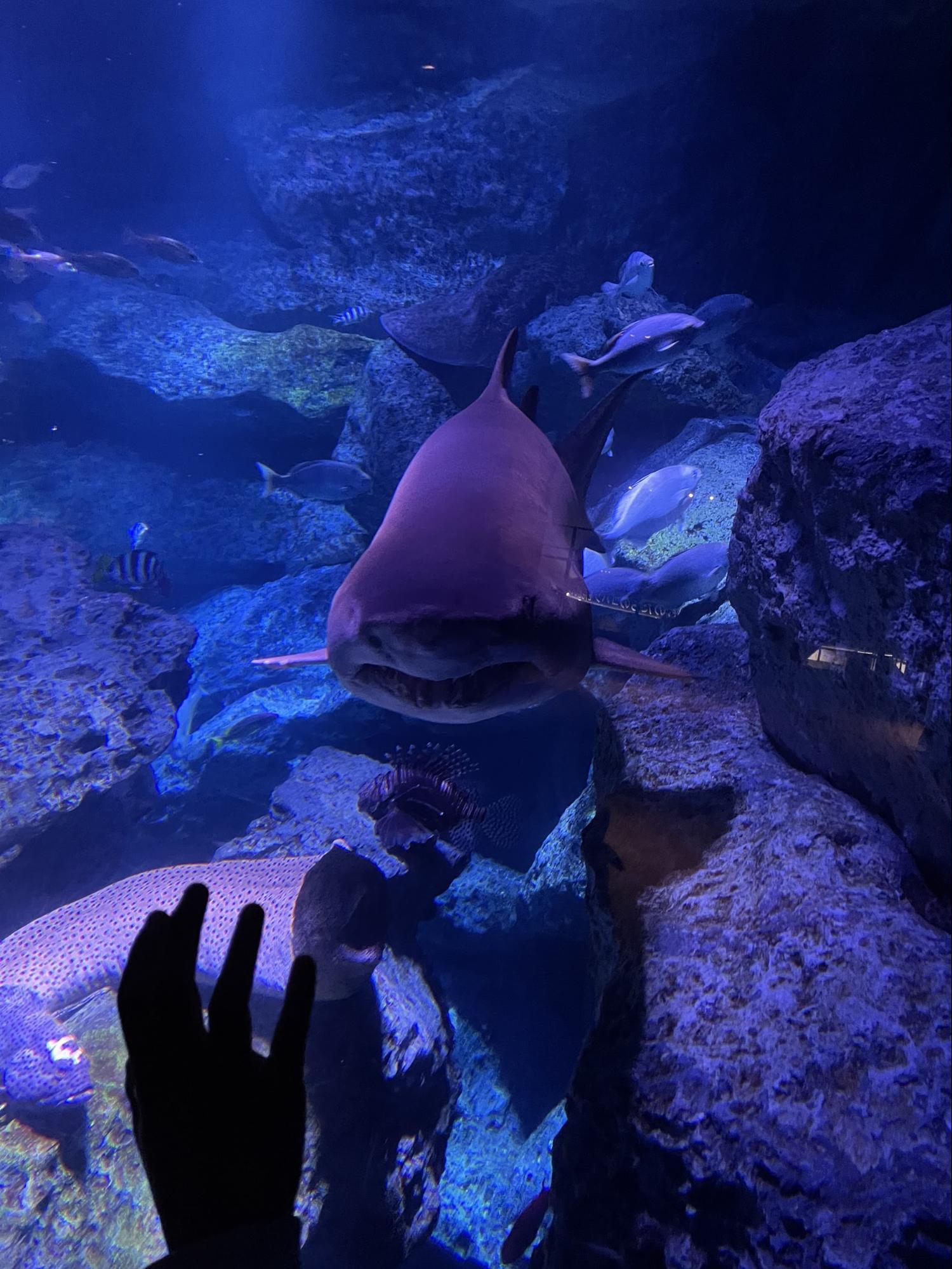 If you meet a shark in the ocean, you'll be scared but safe and secure here.
It's kind of thrilling.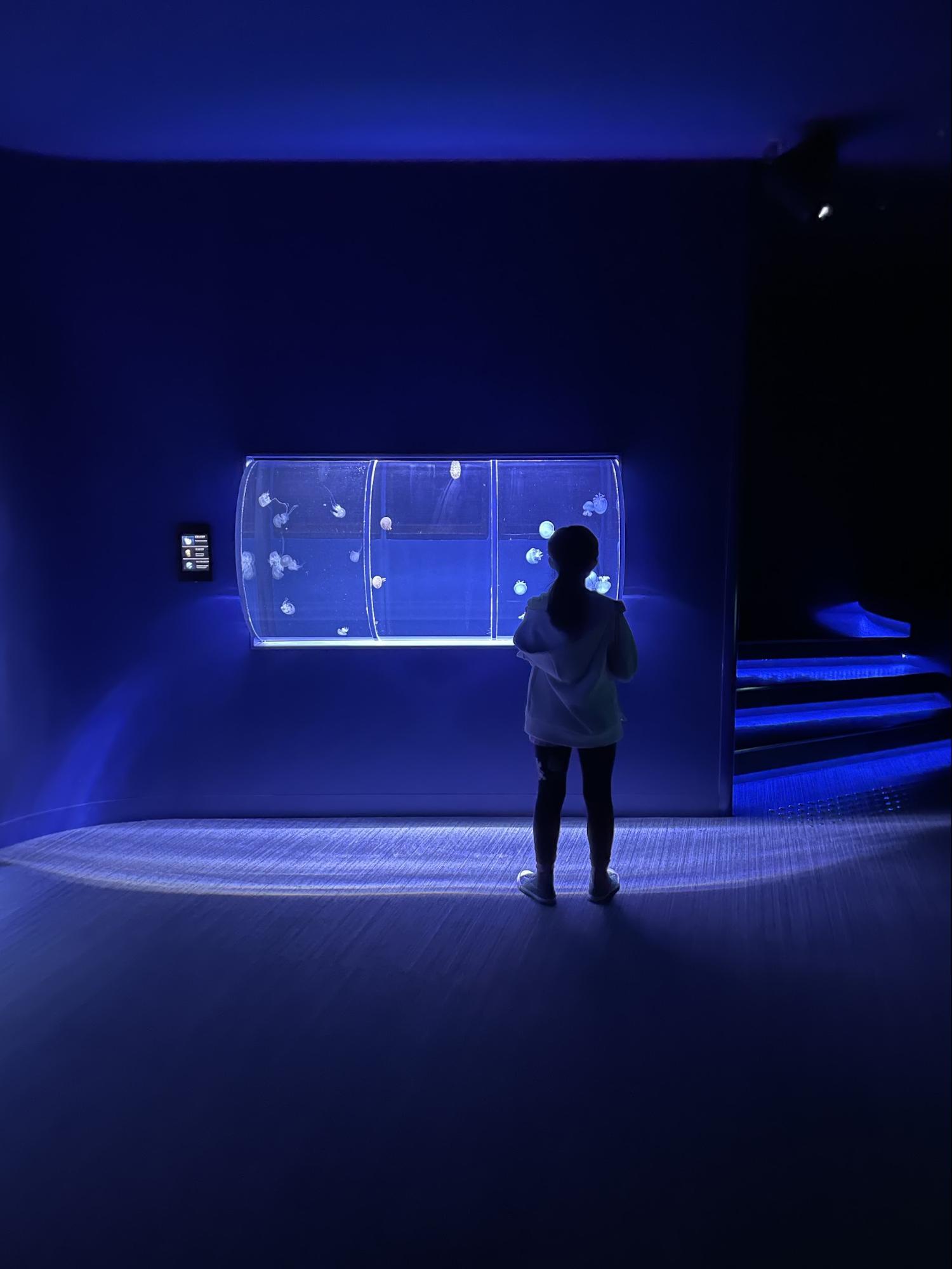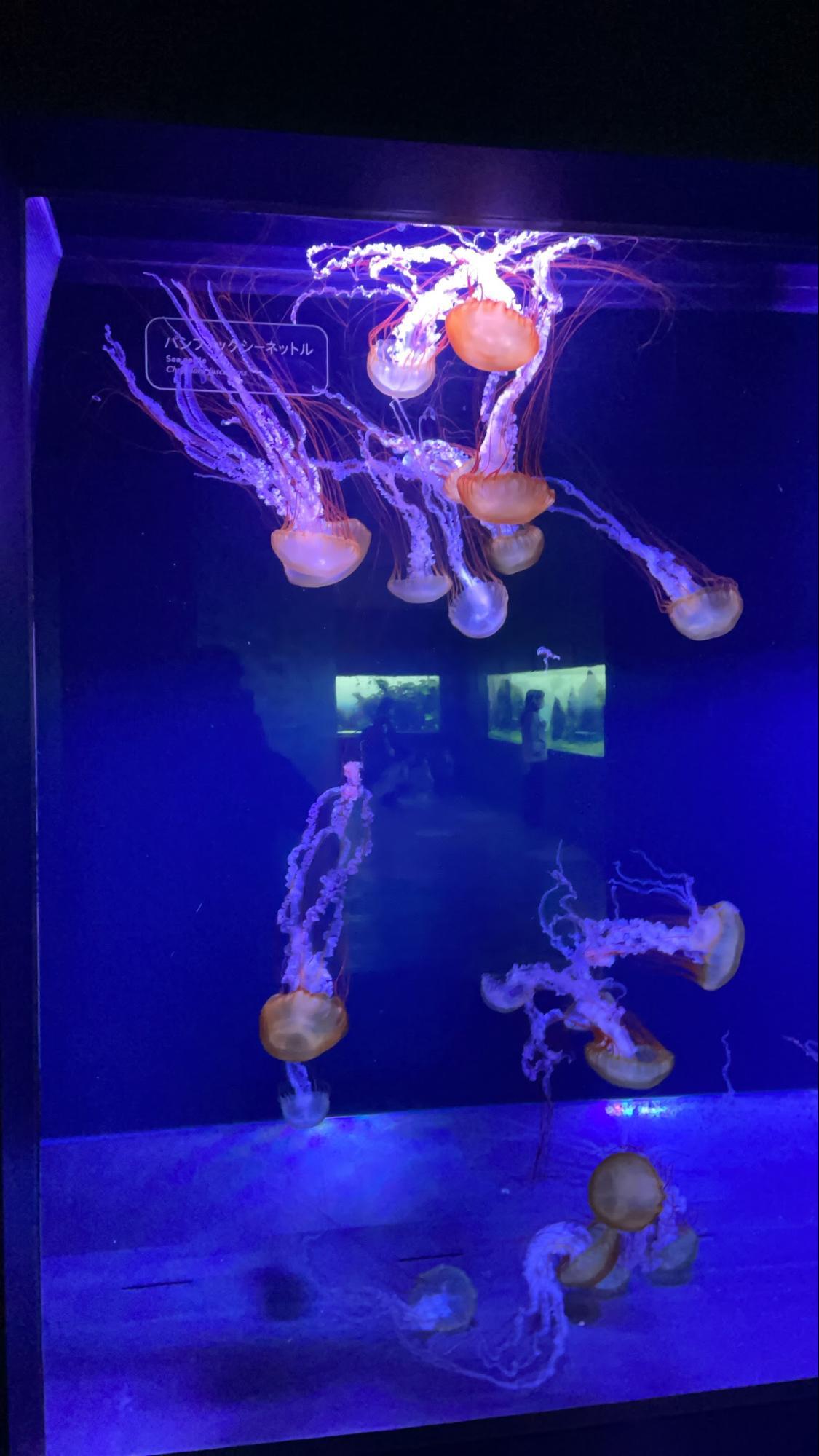 You will be healed by the jellyfish dancing
It will make you to forget about time and will fascinated by the free movement of the jellyfish.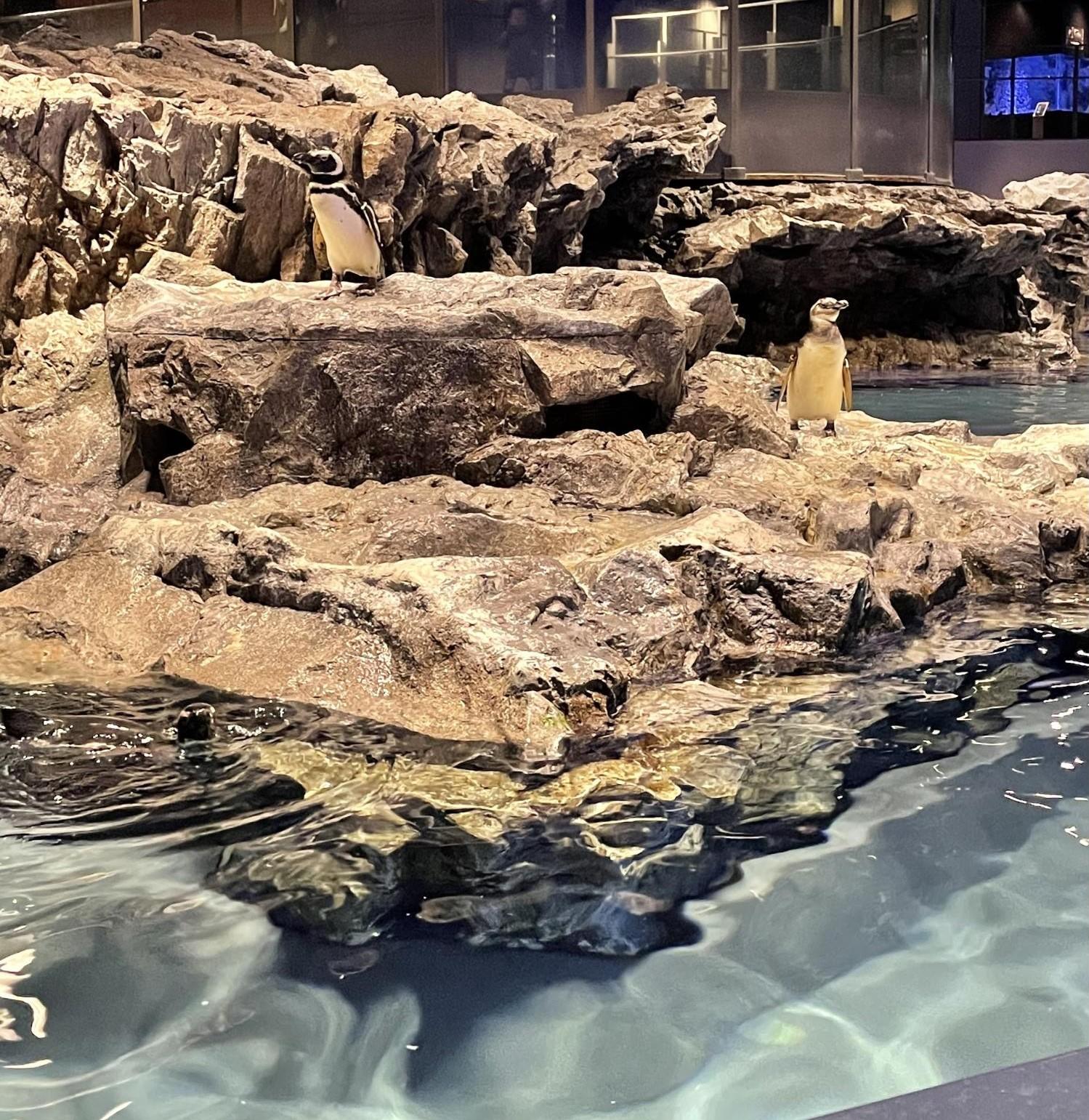 (Adults: 2300 yen / High school students: 1700 yen / Junior high and elementary school students: 1100 yen / kids (3 years old and over) 700 yen)
Leave Sumida Aquarium and head to the next destination, Odaiba!
This water bus is amazing.
This water bus designed by Reiji Matsumoto (manga artist), who is very famous in Japan.

Announcements on board include tourist announcements by voice actors in the Galaxy Express 999 and Queen Emeraldas.
It will be a great experience if you are a big fan of him or the Manga!!
This tour took 55 minutes from Asakusa to Odaiba.
adult: 1760 yen / child 860 yen
If you have any questions, the staff at the reception will help you.
Where we introduced were quite famous tourist spots, how was it?
Asakusa is a city where you can discover new things no matter how many times you visit.
"Asakusa" with different colors and scents every day.
How about discovering "Asakusa" that you do not know?
There may be new discoveries as you change your perspective.
We will tell you more good places to visit!
See you next time!
【plat hostel keikyu minowa forest】
hostel details and booking from here:https://plat-hostel-keikyu.com/en/hostel/minowa-forest/
Instagram:https://www.instagram.com/minowa_forest/?hl=ja
Facebook:https://www.facebook.com/plat-hostel-keikyu-370685283519070/
For customers considering long-term stay: https://plat-hostel-keikyu.com/campaign/monthly/