plat hostel keikyu asakusa station The guests from Portugal
Hi everyone! This is plat hostel keikyu asakusa station.
How is everything going? Hope all of you are doing well. Spring has arrived and streets are full of Sakura from last week in Tokyo.
As you surely know, recently, the number of our guests decreased due to the global situation. But the liveliness after a long time has come to our hostel! Today we will introduce our guest from Portugal!!
Ana and Laura from Portugal stayed with us for a few days before they left Japan.
They were so cute from the first time that we met them, they were wearing Mickey Mouse's ears!
We wanted to be close with them, so we tried to have little chat every day. And during their stay, Laura's birthday had come, so we played guitar for her as a birthday present!
On the last day of their stay, we spent time with them, also with Our long-staying-guest had a good time. We wanted them to enjoy their last day in Japan.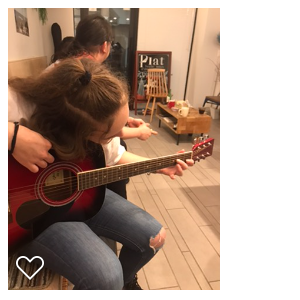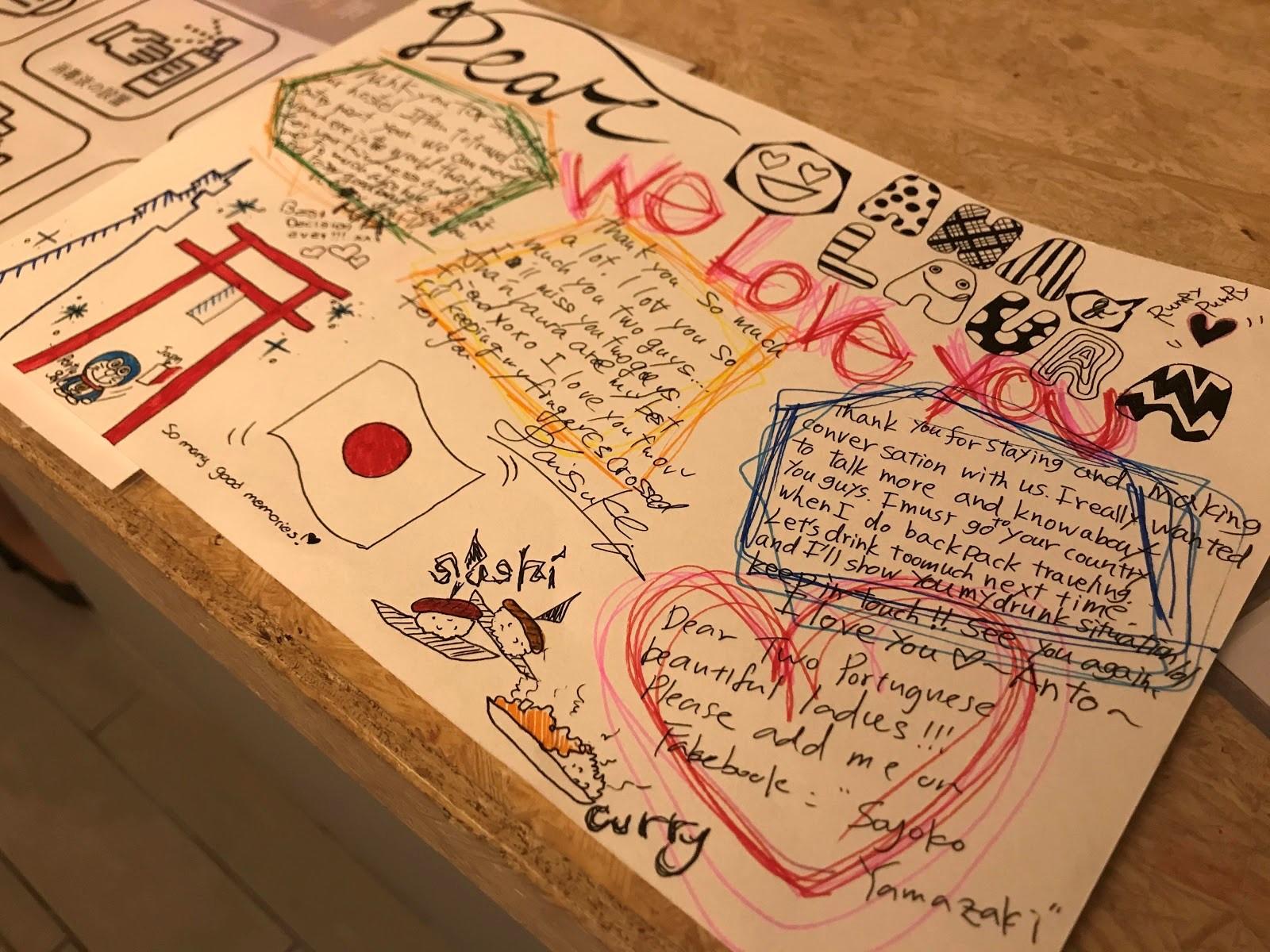 One of our guests drew a great message card for their farewell.
Also Ana and Laura left a nice message in our guest note too! We are so happy that we could make good relationships with them :) Thank you Ana and Laura! :)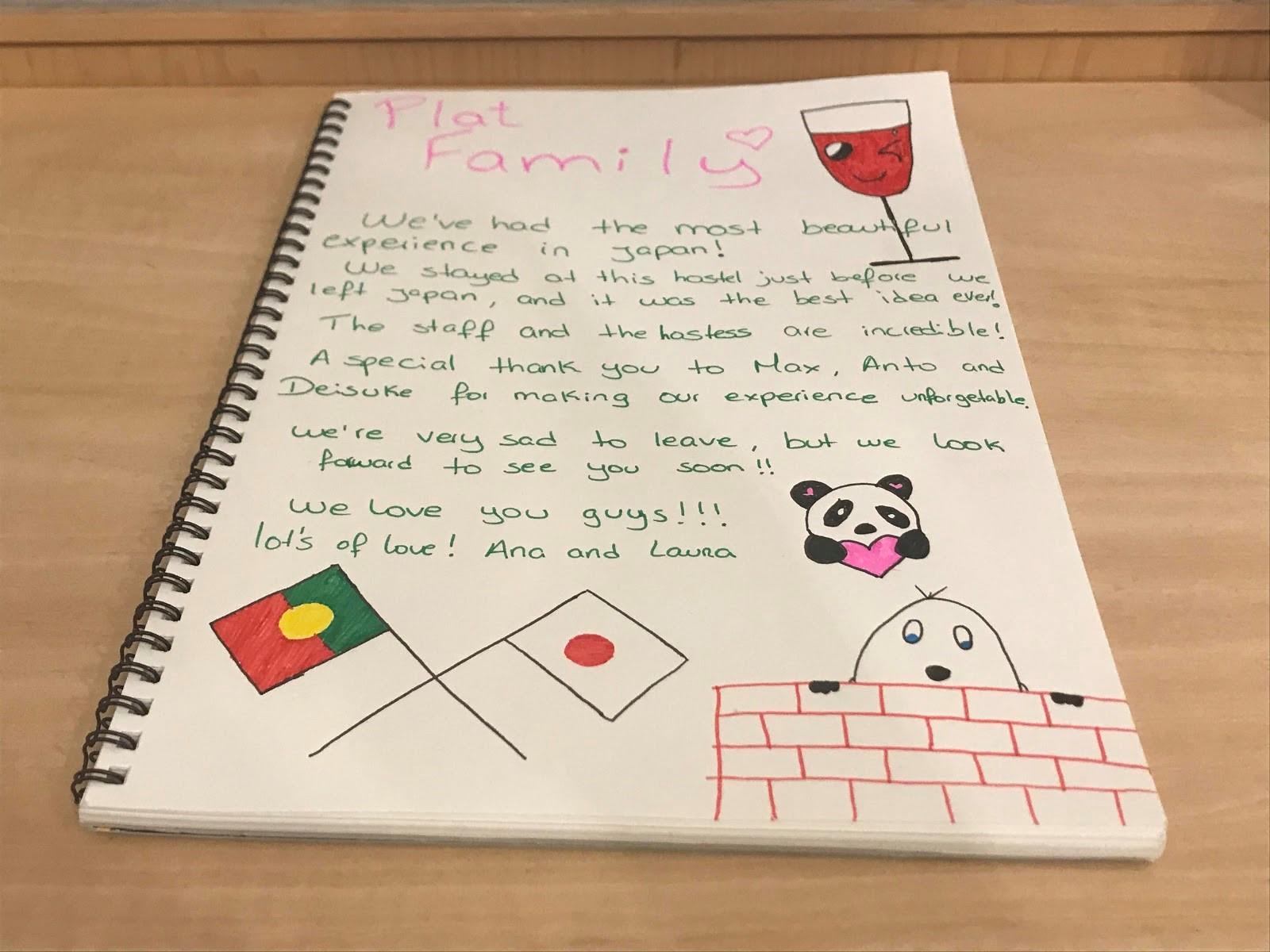 This global situation has not ended yet, but we think that we can have a good time with be careful of new styles of life and can make new friends and unforgettable memories. So we will do our best to keep this great community with control Infection prevention!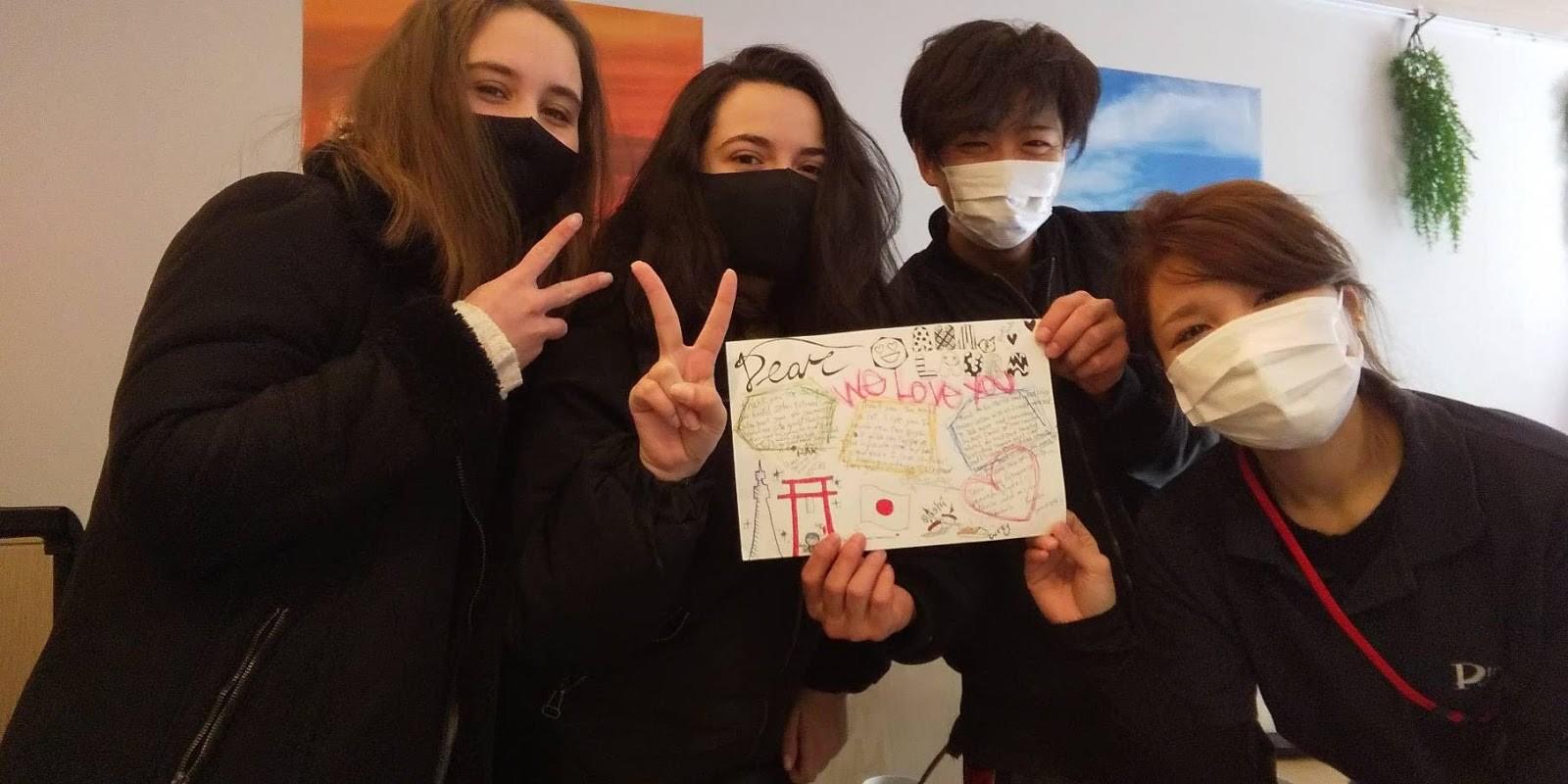 This is our last picture together before their check-out. We were so sad but happy to meet really nice guests. Hope we can see you again!
Um prazer tê-las conhecido. Esperemos sua visita em breve :)
【plat hostel keikyu asakusa station】
hostel details and booking from here: https://plat-hostel-keikyu.com/en/hostel/asakusa-station/
Instagram:https://www.instagram.com/asakusastation/?hl=ja
Facebook:https://www.facebook.com/plat-hostel-keikyu-370685283519070/
For customers considering long-term stay: https://plat-hostel-keikyu.com/campaign/monthly/